More than 1500 Area Students attend Santa Fe Children's Lit Festival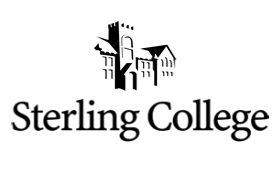 Monday, September 29, 2008
Latecomers to the Santa Fe Children's Lit Festival were not a disruption; they were unnoticed. The students attending were already too engaged in what authors Alane Ferguson and Jane Kurtz were sharing.
Ferguson and Kurtz write about very different subjects, but they have two things in common: they both write for children and young adults and they both present wonderfully to audiences. On Thursday, September 18, more than 1500 students from grades 1 through 8 listened as these two authors spoke at the annual Santa Fe Children's Lit Festival hosted by Sterling College in Sterling, KS.
Audiences laughed with Alane Ferguson as she shared how she became an author, writing a picture book manuscript almost by accident to convince her oldest daughter that the news of a baby sibling was actually good. Alane's mother, well-known children's author Gloria Skurzynski, discovered the manuscript and convinced her to send it to a publisher. It was accepted, and her writing career began. Ferguson has now written 32 books for children and young people and is hard at work on a new one, the latest in her forensic series for young adults. Besides picture books, she has written both mysteries and romances and co-authored with her mother a mystery series set in national parks and published by National Geographic. With her forensic series Ferguson has branched out even further from her picture book beginnings, and her efforts have paid off. Her first forensic mystery, The Christopher Killer, was a 2007 Edgar Allan Poe nominee.
Jane Kurtz showed pictures from Ethiopia to explain to her first- through third-grade audiences how she began her writing by pulling from past experiences. Kurtz went to Ethiopia when she was a young girl, spent more than 13 years there, and still visits regularly. Water Hole Waiting and The Storyteller's Beads are both about Ethiopia, but others of Kurtz's books are based on past family history, such as her great-grandmother's travels on the Oregon Trail. Still others are born out of a question and the resulting research. Kurtz, too, has experience writing with a family member. She and her brother Christopher Kurtz are co-authors of several books and are currently working on a fictional book about pirates. Kurtz also told of her work with Ethiopia Reads, a literacy effort aimed at opening children's libraries in Ethiopia.
Hands waved when Ferguson or Kurtz asked questions, eyes were glued to the pictures on the screen or to the authors themselves, and mouths still clamored questions at the close of the presentations. Both Ferguson and Kurtz kept young audience members interested and involved, both gave realistic advice about being a writer, and both challenged students to read more and write more. "Reading," Jane Kurtz told them, "can change your world."
That is exactly what Merrillyn Kloefkorn, coordinator of the Santa Fe Children's Literature Festival and lecturer in the Sterling College education department, wants the Festival to accomplish. "My hope is that students read the authors' books before attending the event, that they are excited about meeting the authors, and that they take some inspiration away with them."
This was the seventh Santa Fe Festival. Past author presenters include Will Hobbs, well known for his young adult, outdoor adventure books; Ann Whitehead Nagda, an author who often uses picture books to teach math principles; and David Harrison, author of both poetry books and children's writing books. Merrillyn Kloefkorn has already begun planning next year's Festival. Christopher Canyon, an illustrator who is currently illustrating picture books based on folksinger John Denver's lyrics, has also been a past presenter and will be making a return visit next year to present sessions and autograph books. A second author will also be scheduled. For more information about next year's Santa Fe Festival, to be held on September 17, 2009, contact Merrillyn Kloefkorn at mkloefkorn@sterling.edu.