Music Professor Brad Nix has Musical Compositions Performed and Published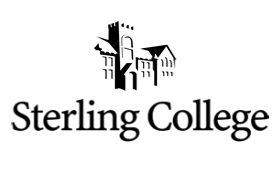 During 2009 Dr.Brad Nix, Chair of the Music Department at Sterling College, has had two musical compositions accepted for publication and several others performed by high school, college, and church choral groups.
One of those compositions, titled "Where Quiet Sleeps Alone," was performed by the Sterling High School choir during its spring 2009 concert. As the piece ended, Director Clark Comley turned to the audience, located a man sitting with his wife and daughters near the entrance to the gym, and nodded toward him. Few audience members knew that Comley was paying tribute to Dr. Brad Nix, the composer of the song.
"I found out about Brad's ability to write music when he told me he was taking composition lessons from Mark Hayes, an internationally-known composer in Kansas City," said Comley. "I wanted my students to sing one of Brad's pieces. He's such a humble guy, and it felt good to get his music out in front of the public."
During its spring tour the Sterling College Concert Choir also performed two of Nix's pieces, "Set Me as a Seal Upon Your Heart" and "Sleep Sweet within this Quiet Room."
The first of those pieces was accepted for publication by Shawnee Press, one of the largest publishers of secular, sacred, and educational music in the world. The text for this piece comes from Song of Solomon.
"I generally choose the texts for my compositions from Scripture or poetry," said Nix. His most recent publication also follows this pattern. The text for "Welcome, Golden Rose" is from a poem by William Canton that depicts Christ as a rose dropped from God's garden.
The publication of this song came about because of Dr. Nix's recent attendance at the Pine Lake Music Conference, an annual music composers' symposium. While at the conference Nix met Joseph Martin, Shawnee Press's sacred music editor. Martin listened to this composition and decided to publish it. Martin also expressed interest in another piece, "Oh, Lord, Your Table Now Is Spread," which is based off text by Isaac Watts.
Both pieces are part of church services Nix wrote with Mark Clark, a fellow music professor at Sterling College who is also the Celebration Choir Director at Chapel Hill Fellowship Church in Wichita, Kansas. "Welcome, Golden Rose" is from a Christmas service that will be performed this December, and "Oh, Lord, Your Table Now is Spread" is from a Good Friday service that was presented this past spring.