Nearly 100 Leave on SC Mission Trips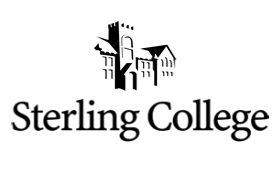 The Sterling College Missions Department is sending nearly 100 students and employees out on overseas mission trips this summer. Countries that will be visited this year include: East Asia, Nepal, Philippines, Ukraine, India (two trips), Ghana, Guatemala, St. Lucia and Fiji.
To follow their journeys, visit http://wearesterling.tumblr.com/summer-missions to read all the team blogs.
Team East Asia will be working with local orphanages, teaching English, visiting with the locals, working with elderly that are often the most neglected and forgotten members of this countries society. They left May 19 and will return June 1. The team is led by Joellen Maurer and includes the following students: Ashley Barnes and Emily Zerger, serving as assistant team leaders, Anita Bunney, Britnie Jenkins, Jacilyn Knight and Dr. Hank Lederle, director of global missions at Sterling College.
Team Nepal is led by literature professor, Dr. Mark Watney. The team will be doing evangelism and discipleship work. They will be ministering to local villages. Team members include: Lauren Cox and Cuyler Prichard, both serving as assistant team leaders, Matt Hastings, Lydia McKinley, Scott McKinney, Megan Walker and Candace Williams. The team left May 18 and will return June 1.
Team Philippines is a new location for SC Missions. The team of seven flew out May 18 and will return June 1. Their team will be reaching the Domagats, an indigenous tribe. They will be delivering food and basic goods to the natives, where most live below the poverty line. They will also be involved in hosting youth rallies. Team members include Gabe Eliserio, team leader; Courtney Bell, Brittany Gant, Michala Henderson, Dr. Lederle, Brian Noller and Randi Morris as assistant team leader.
Led by UPC Pastor Seth Svaty, Team Ukraine will be ministering to the people of Ukraine through teaching, preaching, church services, church camps and street evangelism. Members of this team include: Michael Danski, James Edwards, Emily Konrade who is serving as assistant team leader, Caitie Magee and Patrick Williams. They left May 18 and will return June 1.
Team India, who recently hosted the Curry Scurry as a fundraiser, is made up of two groups. The first left May 19 and will return June 2. Both teams will be evangelizing in rural villages, teaching English, working with church leaders and worship training, and reaching children through a variety of outreach methods. The team is made up of Team Leaders Josh Wisner and Melissa Yarrow and includes: Grant Britnall, Rachel Ediger, Nathan Ehresman, Ryan Ehresman, Annette Ensz, Greta Larson, Emily Messick, Katy Nininger, Brittany Outerbridge, Justine Saiz, and Kelsey Tom. The second group includes Adrianna Ballor, Grant Britnall, Rachel Ediger, Annette Ensz, Courtney Huber, Daniel Karamoy, Dr. Hank Lederle, Amber Nichols, Kendall Perry, Adam Taylor, and Zack Yarbrough. The second group leaves June 1 and will return June 16.
Sterling's Web Marketing Manager Sarah Contrucci will be leading a team of four to Ghana, Africa. They will be working with churches that have recently been planted in rural villages. They will reach out through evangelism, children's ministries, and working with the local churches. Team members include Emma Brown, Kaitlin Sumption and Jon VanVeldhuizen
Team Guatemala left May 19 and will return June 1 after working with indigenous Indian tribes and local Guatemalans. The team will focus on evangelism and community outreaches such as food delivery. Team members include Team Leader David Guthmiller, ATL's Laura Allen and Chris Halcromb, Kathy Baldwin, Ashley Hasart, Robby Hernandez, Matt James, Alex Lawhon-Bush, Chad Musser, Kadi Smith and Terrance Volden.
Leaving in June, the St. Lucia team will be visiting the Caribbean island that was previously embarked upon by 21 Sterling College students last Christmas. This team will be hosting a variety of sports camps and working with the local churches. This island was hit hard by Hurrican Tomas and is still recovering. Team members include: Ben Biederer, Shelby Geddes, Jaron Hensley, Hannah Herrington, Aira McGilber, Chris Penner serving as assistant team leader, Julie Penner, Melissa Richmond, Kelli Schneider, Heather Simpson, Kara Svaty, Megan Walker and is lead by husband and wife, Matt and Amberli Strickland.
The last team going out is Team Fiji. This team is a worship leadership team working with Indo-Fijian villages and doing prison ministry through worship band performances. This team leaves July 2 and will return July 22. Team members include: Sam Downe, Leah Frees, Jake Jaderston, Matt Jaderston, Mike Jaderston, Daniel Karamoy, Team Leaders Missy Larson and Zack Yarbrough, and Henry and Fran Lederle.
For more information about Sterling College's missions department, visit http://www.sterling.edu/missions-trips