New writing and editing major offered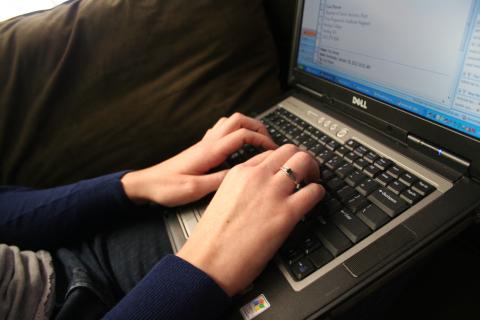 Wednesday, September 19, 2012
The academic offerings are widening this year with the addition of another new major and minor in writing and editing.
Geared toward students interested in technical writing, editing and graduate work, the writing and editing major will better prepare students for the job market that is immediately available to those holding a four-year degree.
Gentry Sutton, assistant professor of language and literature, said, "The reality of the market is that many jobs involve more editing than writing, and our program will prepare students for that reality. Only a few institutions offer undergraduate programs in writing, and many of those programs revolve around creative writing. While our new program has a creative writing concentration, the core of our curriculum is anchored in skills and knowledge that will help students succeed in a variety of professional writing and editing environments. Our program's emphasis on editing is unique."
Students will choose between two concentrations for their major, either creative writing or professional writing. Both concentrations focus on editing and grammar, but the professional writing concentration focuses on the various types of technical writing rather than the creative aspect.
The minor available to students can be paired with any major to increase a student's marketability upon graduation. For instance, students graduating with a degree in the natural sciences or mathematics could add a minor in writing and editing to become technical writers or editors for journals or textbooks. Sutton says that most fields are in need of editors who understand the material under scrutiny because they can edit for grammar as well as content.
"A common misperception is that advancements in technology are eliminating the need for writers and editors. The fact of the matter, however, is that technology is actually creating the need for more writers and editors. Because getting literature to the public is now easier and less expensive than it once was, more and more literature is being produced. Moreover, we're living in an increasingly regulated society, and regulations require documentation. Even in the small community of Sterling, a number of enterprises are beholden to some type of regulation. Documents associated with regulations and industry standards are usually high stakes, so they need to be written and edited well," said Sutton.
The first course in the new major, foundations of writing and editing, is already underway with 11 students. The degree can be finished in two years for students transferring to Sterling College under the Guaranteed Admission Advantage, Sterling's partnership with 18 accredited Kansas community colleges and Hesston College. For more information, contact an admissions counselor at 1-800-346-1017.