"Night of One Acts" Plays This Friday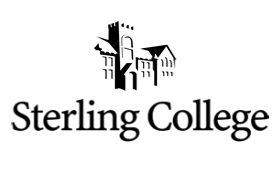 The annual Night of One Acts at Sterling College will be presented this Friday, April 29th in Culbertson Auditorium at 8:00 p.m. Five short plays directed by members of the Play Directing class will be performed with some new and familiar faces to the Sterling College Theatre. The events is free and open to the public.
Bus Riley's Back in Town by William Inge is the story of two young former lovers who reunite over the pain and bitterness of intervening years. Directed by Samantha Davison, the play features Ryan Corwin, Mel Towne, Kyle Davis, Kaleb Knighton, Tim Luisi and Amanda Xydis.
The Bible in 30 Minutes or Less by Anton Bucher is a zany fast-paced show that humorously condenses all the books of the Bible into one convenient half-hour program. Directed by Cara Spencer, it features Paul Brecht, Taylor Stuckey, Josh Thomas, Shiloh Duff, Nathan Sullivan, Tillie Wilbeck, and Janny Ourn.
Present Tense by John McNamara is the story of a normal guy, in a normal relationship, with a not so normal view on how that relationship is going. While waiting to find out if his girlfriend can go to the prom, he replays moments of his relationship, as well as inventing a few things along the way. Directed by Emily Graham, it includes Scott Hicks, Aira McGilber, David Seda, Mike Redondo, and Lynette Bosch.
The Universal Language by David Ives is an absurd story that follows a woman with a speech impediment who seeks to learn from a very unusual instructor a language that will unite all of humankind. As the lesson of the "Linkwa Supremka Unamunda" unfolds, they find that love sounds the same in any language. Directed by Mike Danski, the play features Ryan Ehresman, Mandy Lee, and Matt James.
Twitch by Stephen Gregg is the farcical story of Don and Nancy, a happy all-American couple; but when their next door neighbors disappear over night and are replaced in their home with a new strange family, Nancy expects foul play. As Don and Nancy prepare to have the new neighbors over for dinner, they come to a startling conclusion: they didn't invite the new neighbors over, so who did? Directed by Houston Smith, the cast is Nathan West, Jackie Wilkerson, Andy Curtiss, and Carly Chambers.
The doors will open at 7:30 p.m. and the performance will start promptly at 8:00 p.m. There is no admission cost for this event.