Outlaws and Feather Beds: the Santa Fe Children's Literature Festival Connects Kids with Books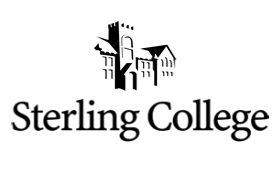 Wednesday, September 23, 2009
When author Molly Griffis shared the true story of Old West outlaw Elmer McCurdy, whose body was embalmed so well it was mistaken for a "dummy" and stored in a Hollywood prop room-until the arm fell off and a bone was revealed, her audience gasped. When children's book illustrator Christopher Canyon played "Grandma's Feather Bed" on his guitar, his audience sang along and laughed at the pictures Canyon created to bring the John Denver song to full, animated life.
And when Merrillyn Kloefkorn, coordinator of the annual Santa Fe Children's Literature Festival at Sterling College, was flagged down three days later by two little girls still excited about having met a real-life writer, she knew that once again the Festival had achieved its purpose.
More than 2000 elementary and middle-school students from area schools attended the Festival at Sterling College on September 17. Christopher Canyon presented to the first through third graders, sharing how he created the pictures for three of the John Denver songs he has illustrated. The children saw the progression of his ideas from journal sketches to final artwork. It was a process the children enjoyed and their teachers appreciated. "He really helped my students see you don't have to get things right the first time. Professionals, too, have to practice, to do it more than once," said Georgia Vogt, a second grade teacher at Sterling Grade School. "And he did a wonderful job involving the kids. They got to hear the stories behind the pictures and then they were able to sing the songs while looking at the illustrations-it was very interactive." Christopher Canyon's illustrations are displayed at the Sterling College Art Center through the month of October.
Fourth through eighth grade students listened to author Molly Griffis, whose historical fiction books are set in her native Oklahoma and are full of small details about everyday life. "For instance," she asked her audience, "did you know that there were three Friday the Thirteenths in 1928? People were really superstitious about that year."
"She made me want to know more about history," said Sydney Wilson, a sixth grader at Sterling Grade School. "We studied about the orphan trains in class, but when she talked about them, I wanted to learn more. I'm really glad our library got her books."
"She says the main aim of her books is not to teach, but to capture an audience's attention," said Brian Bristol, a Sterling College education major attending the event, "but she did both things well. When she talked about her book 'Once in a Blue Moon,' about a boy dealing with his grandfather's Alzheimer's, I thought of my own personal experience with my grandmother and I realized I wanted to know more about the subject."
"It is so important for students to get excited about reading just for the sake of reading," said Kloefkorn, a member of the Sterling College education department. "Children need to interact with books. When they meet authors and illustrators, they connect with their books in very personal ways." Kloefkorn has a long history in literacy education. Prior to coming to Sterling College, she traveled the world speaking about literacy issues. She served on the International Board of Directors for the International Reading Association and was invited by Barbara Bush to the White House to take part in literacy discussions. When Kloefkorn came to Sterling eight years ago, she created the Santa Fe Children's Literature Festival.
"This year, the Festival's eighth, was supported by generous donors from our community," she said, "I'm very thankful for their promotion of literacy. Besides the student sessions, local school and public library media specialists attend the author/illustrator luncheon, and it's a wonderful and rare chance for them to share ideas and interact with each other." Kloefkorn is already working on next year's Festival, contacting authors and illustrators and planning for the greater number of schools and students that attend each year.
"It's always good for kids to hear and see real authors," said Klarice Farney, a fourth-grade teacher at Sterling Grade School. "The Santa Fe Festival allows me, every year, to help my students make strong connections with books and the real people who create them. It makes books come alive."
Children's book illustrator Christopher Canyon's artwork is displayed at the Sterling College Art Center through the month of October. The Art Center is located on the corner of 8th and Washington Streets in Sterling and is open weekdays from 8 a.m. to 4 p.m.