PennySaver.com President is 2009 Oscar Schmidt Lecturer at Sterling College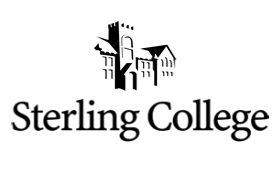 Sterling College graduate Loren Dalton '87 will be the featured speaker for the 2009 Oscar Schmidt Lecture Series at Sterling College, held on October 16 at 10 a.m. in the College's Culbertson Auditorium. Dalton is a Corporate Officer for Harte-Hanks, Inc. and serves as President of PennySaverUSA.com and TheFlyer.com.
Dalton holds a master's degree in business administration from Harvard Business School and undergraduate degrees from Northwest College and Sterling College. Dalton launched his career at Harte-Hanks in 1987. He has held sales management, marketing and business management positions with the company. He was named president of the Harte-Hanks' Northern California shoppers operation in 1996, president of a combined group in 1999 after Harte-Hanks aquired another company, and president of the Harte-Hanks-owned PennySaverUSA.com in 2006.
Founded in 1923, Harte-Hanks today is a worldwide direct and targeted marketing company that provides direct marketing services and shopper advertising opportunities to local, regional, national, and international consumer and business-to-business marketers.
The Oscar Schmidt Lecture Series occurs on three campuses across the country: Sterling College (Kansas), the University of Iowa, and the Rose-Hulman Institute of Technology. The series, endowed by C. Oscar Schmidt, Jr., of Cincinnati, Ohio, features speakers from the business world who advocate the free enterprise system. Mr. Schmidt was a strong supporter of the free enterprise system and intended that this series assist undergraduates in understanding the system and how it continues to contribute to the success of the United States.