Photographer Jim Griggs to visit campus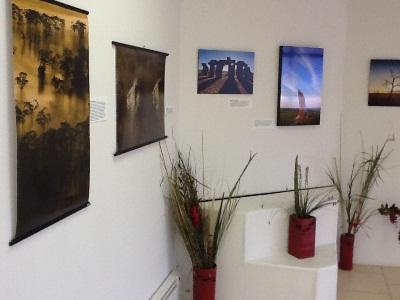 Wednesday, February 29, 2012
Jim Griggs' photography is on display in the gallery of the Sterling College Art Center from Feb. 3 through March 7. Griggs has been published in many magazines such as The Nature Conservancy, Africa Geographic, The Sierra Club, Shutterbug, Wyoming Wildlife, Kiplinger's Retirement Magazine, and National Geographic.
The gallery is currently open and free for all members of the community from 8 a.m. to 5 p.m., Monday through Friday.
Griggs has taken photos throughout the world, including East Africa, where a number of photos currently on display were taken. Griggs will visit campus on March 7 from noon until 1 p.m. for a reception that is open to the public. Following, from 1:10 p.m. to 2 p.m., he will address Associate Professor David Harmon's photography class.
"As artists, we need to constantly be in the mode of taking in visual information and discovering how other's visual decisions might influence our own. Drawing benefits photographers, photography benefits sculptors, and ceramics benefits graphic designers," said Assistant Professor of Art Daniel Swartz. "Jim has a wonderful eye for identifying and composing negative and positive shapes found in creation. He brings to light the beauty that is inherent in our world, which we might pass by otherwise."