Professor Dr. Craig Smith Publishes Four Articles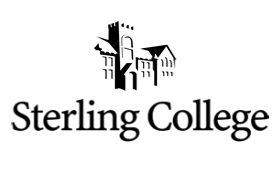 Wednesday, March 31, 2010
Dr. Craig Smith, chair of the Theology and Ministry Department at Sterling College, continues to explore a Scriptural passage, Matthew 5:43-48, that has been of particular interest to him since he wrote "At the Cross: At the Crossroads," published in 2006 with OMF Lit. He has recently written "Loving Our Enemies: A Divine Task," a shorter piece which is also based on the Matthew 5 passage. This article will appear in the September/October issue of "Preaching" and is one of four articles by Dr. Smith that will be published this year.
Regarding this article, Dr. Smith says, "To love our enemies begins by determining who is our enemy. Aleksandr Solzhenitsyn probably was closest to the mark when he said, 'If only there were evil people somewhere insidiously committing evil deeds, and it were necessary only to separate them from the rest of us and destroy them. But the line dividing good and evil cuts through the heart of every human being. And who is willing to destroy a piece of his own heart?' Loving our enemies fulfills God's Law and is an extension of the command to love our neighbor (Lev. 19:18). In its essence love-our-enemy love is selfless-outward-looking love which seeks the tenuous ground of being on the side of all people. For this reason it is costly, rewarding and only possible through Christ."
Another of Smith's pieces deals with this same issue. "Loving Our Enemies in a Multi-Ethnic and Multi-Religious Society" considers Jesus' mandate to love enemies as it is expressed in Matthew 5:43-48 and is informed by Matthew 26:47-56. "By comparing Christ's teaching with his contemporaries, one will see the uniqueness of Jesus' perspective in this pluralistic world. I also consider the costly nature of loving one's enemies since it requires putting aside the sword," said Smith of this article, which will be published in the August issue of "Church and Society in Asia Today."
The third article, "The Development of Style (fifth century BC to second century AD) and the Consequences for Understanding the Style of the NT," will be published in the May/June issue of the "Journal of Greco-Roman Christianity and Judaism."
The final article, "Collaborative Preaching," will appear in the May/June edition of "Preaching." "Preachers are faced each week with the challenge of being relevant in the face of many different people groups," said Smith. "Traditionally preachers have tried to imagine these different people groups and have attempted to direct some part of the message to them. This article raises the option of inviting these different people groups to be part of the sermon preparation process by getting their feedback directly as together they hash out the meaning and application of the text. The result is a more dynamic and refreshing message which is relevant since it is tried and tested."
"Dr. Smith's research and writing are of great benefit to the College," said Sterling College President Dr. Paul J. Maurer. "He is both increasing his own expertise and serving as an example to our students of a continual pursuit of excellence and learning."