Professor Participates in State-Wide Forum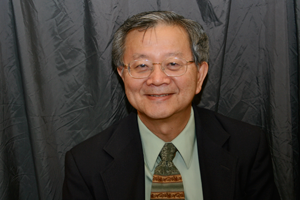 Thursday, December 15, 2011
Dr. T. H. Kwa, professor of business at Sterling College, was sponsored by the city of Sterling's E-Community Business Group to attend the Rural Opportunities Conference in Salina, Kan., where he received a round of applause for his comments after Governor Brownback's presentation.
Brownback presented his ideas of how to generate new business: from the growing meat market and livestock genetics to bringing manufacturing jobs back to the United States. He also talked about incentives such as the Rural Opportunity Zones program to repopulate the 50 counties across the state. According to Kwa, it was then that Brownback opened the floor for comments and ideas. And Kwa, understanding the infrastructure of a good business model, could not keep silent. 
"We need to use Kansan resources to turn Kansas into the Silicon Valley of bio-agriculture and high-tech industries. We have the means to produce basic industry, which will bring in the population necessary to accommodate both the basic and supporting industries," said Kwa of the question and answer time with Governor Brownback.
"A basic industry exports your services out of Kansas; that brings wealth and money into your state. I posed to Governor Brownback that we need to focus on building up our basic industries through the innovation and creativity that is already present in the state. We forget that America is still the number one innovator in the world. We have the freedom to invent and nurture with the ability to create. Other countries are not as good at innovating as we are, and we need to utilize that creativity to build our Silicon Valley of bio-agriculture and high-tech industries."
The response to this idea is how Kwa received his round of applause. "I was not trying to receive applause," said Kwa. "I was merely reminding the Governor and the conference members that we are the best country in the world, and we need to use the best resource we have – our innovative abilities."
Kwa is actively involved in helping small businesses get started in Sterling by sitting on the board of the E-Community program that grants low-interest loans to small businesses.