Santa Fe Children's Literature Festival Inspirational for Students and Teachers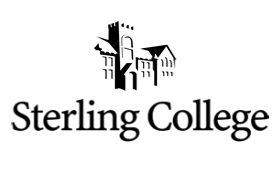 Friday, September 24, 2010
School districts in mid and central Kansas may want to buy more paper and art
supplies after last week's Santa Fe Children's Literature Festival at
Sterling College. "Practice, practice, practice," was the message from
both children's author/illustrator Janet Stevens and young adult author
Hilari Bell, and many students left the College inspired by their advice.
"After last year's Festival, two second grade girls came into the library," said Lou Brewer, who is in her 17th year as the librarian at Nickerson Elementary. "'We've written and illustrated a book,' they said. 'Can you tell us what to fix and make
better? You can even write in it.' I did NOT write in their book, but I
gave them advice and they took it. They wrote at least five books last
year and they brought me each one. Every year kids are inspired like
this by the Santa Fe Children's Literature Festival. They want to read
more-especially books by the visiting artists-and they want to write
more, and they're willing to work harder at it."
"What's amazing is the caliber of the artists that Merrillyn (Kloefkorn, the
coordinator of the Festival) is able to bring to Sterling College,"
said Sterling Public Library Director Shirley Kenyon. "These are
national-level award-winning authors and illustrators."
This year's artists were no exception. Author/illustrator Janet Stevens has won a Caldecott Honor Award, and YA author Hilari Bell has received
high praise from Kirkus Reviews and School Library Journal. But though
the awards and reviews may catch the attention of teachers and
librarians, the books are what capture the imagination of the students.
"At the beginning of this school year, a student came into the library and said, 'Last year we read those books by that guy Canyon. Can we read his books again?'" said Brewer. "Students begin asking, 'When are we going to Sterling College to hear the authors?' at the very beginning of each school year.' As soon as I find out which artists are presenting, I order as many of their books as I can. Then we read them-in the library and in the classrooms. These are really good authors with really good books, and the kids love them."
They also love the presentations, and they learn from them. Janet Stevens showed the students a video of her dog, Violet, chasing a tennis ball in a field filled with prairie dog holes. She explained that this led to a book: when the ball went down a hole one day, Stevens got the idea for "The Great Fuzz Frenzy." "Story ideas are all around you," Stevens told the students. "You have to keep your eyes open!" On a long sheet of paper Stevens drew a bear and then asked the students for ideas for what his clothes should look like. When she finished the picture, she turned to her audience. "See!" she said. "There's a bear looking for a story right now. You all should go back to your schools and write him into a story!"
Hilari Bell also had advice. "I could be the poster child for persistence," she said. "I wrote for 17 years before my first book sold. You may have to work on your dream for a really long time before it happens-and it may never happen-but it's still worth pursuing. Practice your craft, practice your craft, practice your craft."
Following the presentations, students were able to buy books, get them autographed and spend a few minutes talking with the authors. "They don't forget meeting a real author," said Quivira Heights Junior High teacher Sharon Cooper, as she waited for one of her students to finish telling Hilari Bell about her own writing.
"I get notes from students every year thanking me for taking them to this Festival," said librarian Brewer. "I hope this continues for a very long time."
For more information about the Santa Fe Children's Literature Festival, contact Merrillyn Kloefkorn at mkloefkorn@sterling.edu.
Future Students Current Students Alumni, Family & Friends About Sterling Academics Athletics News and Events
All content Copyright 2010 Sterling College.