SC Donates Computers for New Warrior Lab at Hutchinson Correctional Facility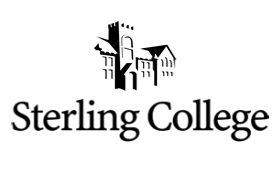 Fifteen computers, outdated and no longer compatible with software or network services at Sterling College, gathered dust in a storage room this past winter. SC Vice President of Innovation and Technology Dr. Ken Brown typically held them for auction, gaining only a few dollars for scrap from the machines but instead hoped they could be of use to someone. Brown recalled an article he had read about inmates in a South Carolina prison being able to access online courses through a donated computer lab. "That donation had a real impact on the lives of those inmates," said Dr. Brown. "I hoped our outdated computers could be used in a similar way, so I contacted prisons in the area to see if this was a possibility."
One of his emails went to Warden Sam Cline at Hutchinson Correctional Facility. Cline is always intrigued by new opportunities for the inmates at HCF and was excited about the possibility of working with Sterling College. He and Dr. Brown shared ideas, and Brown was impressed by Cline's goals and vision. "He really cares about the men at HCF and wants to see them gain new behaviors and skills during their reform efforts," said Brown. "He was more than willing to make a space for a computer lab."
In March several members of Sterling College's Innovation and Technology department went to Hutchinson Correctional Facility to install 15 computers, a network laser printer, and a network file server with free shareware. The Sterling College Presidential Cabinet also approved the donation of some of Sterling College's online curriculum (modified) to the facility. Inmates will soon be able to work their way through several SC courses and receive certificates of completion. The new Warrior lab is also equipped to run coursework from Freedom Challenge, an initiative based in Hutchinson that blends the reform process with a focus on faith.
Dr. Brown and another member of the College's IT staff returned to HCF in April to conduct a large-group training session for both HCF staff and Freedom Challenge volunteers. "Prior to this lab being installed, the only other computers the inmates had access to were very old and limited, so both the inmates and the staff are thrilled with the new Warrior lab," said Brown. "The inmates are scheduled to begin coursework late this summer, after final curriculum modifications are completed."
Though the computers were a one-time donation, both Brown and Cline hope the relationship between HCF and SC continues. "What we were able to do-with very little effort and at no cost-is unique in the state of Kansas," said Dr. Brown. "And it's not only of benefit to HCF-it's of benefit to us as it models our efforts in servant leadership and gives us another area for ministry opportunities."
Sterling College is a Christ-centered, four-year liberal arts college located in Sterling, Kan, with a mission to "develop creative and thoughtful leaders who understand a maturing Christian faith."
---Sterling College employee Darrel Ames and an HCF IT staff member watch as a Sterling College banner is hung in the new Warrior computer lab at Hutchinson Correctional Facility while SC employees Shuxiang Sun and Will Teufel ready the computers for use.