SC freezes tuition and room rates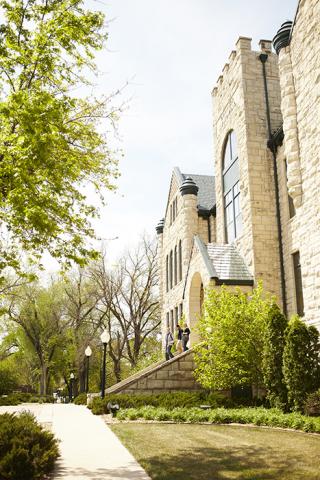 Wednesday, March 20, 2013
President Obama encouraged colleges and universities to work on keeping costs down in the 2013 State of the Union address, but it didn't take presidential advice to convince the Sterling College Board of Trustees to do what they can to help keep Sterling College affordable. The Board decided to freeze tuition and room costs for the 2013-14 academic year, while adding only a slight increase of $175 per semester to board.
"Sterling College is one of very few colleges and universities who have announced a tuition freeze for the upcoming academic year," said Scott Rich, interim president. "Our goal has always been to keep costs as affordable as possible for our students through generous support from alumni and friends of the College for scholarships as well as helping our students seek out grants and work-study opportunities. We analyze every dollar that gets spent and take pride in our fiscal responsibility."
Sterling College is one of the more affordable options for a private four-year college. According to The College Board's "Trends in College Pricing 2012" and "Trends in Student Aid 2012" reports, the average private four-year college tuition costs $29,056. Sterling College's tuition is $20,950, significantly less than the average.
Rich said, "Our students know that we have their best interest in mind. We continue to provide top-notch programs with individualized attention from their professors. The addition of freezing tuition and room makes a Sterling College education an even better value in this tough economic climate."