SC student selected for Exploring Liberty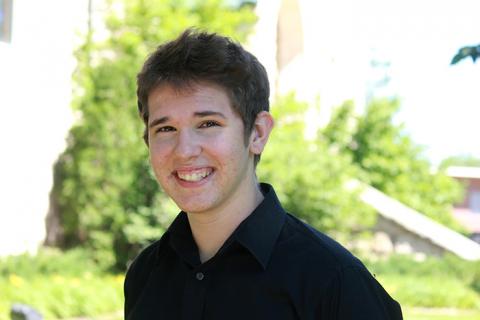 Caleb Watney of Sterling, Kan., sophomore at Sterling College, took part in Exploring Liberty, an economic conference, from May 25-31. The conference was sponsored by the Institute of Humane Studies in Winston-Salem, N.C., at Wake Forest University and focused on exploring libertarian thought. It included sessions on the historical, economic and philosophical foundations for a free society.
Dr. Dale Levering, associate professor and McVay Chair of Business, challenged Watney to apply for the conference. Watney was chosen to attend through an essay application process which accepted less than half of the students who applied.
While at the conference, Watney attended seminars on the Industrial Revolution, the difference between legal and moral law, positive and negative rights, the ideals and failures of the American founding, how political institutions affect market incentives and the importance of voluntary interaction in society.
"The most valuable thing about it was the relationships that I built. I was able to meet other students who are passionate about liberty and networked with professionals in the liberty movement," said Watney. "Most importantly, I was able to be a witness by showing how my faith informs my worldview, not the other way around."
Watney is currently serving as the 2013-2014 Student Government Association president; a freshman has not been named SGA president in over 50 years. In his pursuit of leadership and greater thinking, Watney is "eager to recommend (this conference to) those who desire to learn more about freedom and liberty."