SC Students Benefit from Pen Pal Experience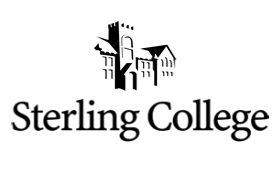 Tuesday, October 20, 2009
Some Sterling College students are receiving instruction from an unusual source: third graders!
In an initiative started by Judith Best, an assistant professor in the SC elementary education department and the administrator of Sterling Academy Charter School, students in the social studies methods class at SC correspond with students at Newark Christian School in New Jersey.
The rural college and inner-city elementary school came together when Dr. Keith Phillips, founder of the inner-city Christian mission organization World Impact, spoke at a Sterling College Convocation several years ago and shared about Newark Christian School, established by World Impact in 1984. Newark Christian School is committed to ministering to the inner-city poor through providing quality education and a godly foundation for young students.
The following year Professor Best connected students in her social studies methods classes with students at Newark Christian School, and she has continued the tradition ever since. "Some of the students at Newark have had contact with Sterling College for six years at this point," she said.
The SC students began their relationships this semester by writing to the third-graders about who they are as college students. They also encouraged the children in some aspect of their lives. The children at Newark then responded with information about their families and school activities. Some included Scripture verses.
Addie Swihart, a junior at SC and an elementary education major, is excited about the opportunity to communicate with inner-city students from the East Coast. "It's a privilege to be a part of a sponsorship such as this, which makes a difference not only in their lives but ours as well."
The next letter written by the Sterling students will include a bookmark that promotes reading, suggesting possible books and highlighting positive effects of reading. In most of their letters, the college students encourage the elementary kids to stay in school, go to college, and change the world through their education.
The college students also benefit from the pen-pal relationships. These future teachers learn what works for kids in a different cultural setting: what they like to learn, how they learn best, and what keeps them most engaged. They are also learning to care about children.
Professor Best pushes her students one step further in their relationship with the third-graders. Near the end of the social studies methods class, the college students break into groups to create projects that will be sent to Newark Christian School. The projects integrate the knowledge they have gained through their correspondence.
What is Judith Best's purpose for this project? "Ultimately, my goal is that it touches the lives of our students and connects them with children of a different culture who have different needs. It helps our students learn how to serve in a creative way."
The service sometimes spreads beyond the members of the class. One year the students decided to send school supplies to Newark and announced their project at chapel. The end result: boxes filled to the brim with pencils, crayons, scissors, markers, and more. Professor Best's project continues to work, connecting students at Sterling and Newark in very real ways.