SC Students Go on Christmas Missions Trip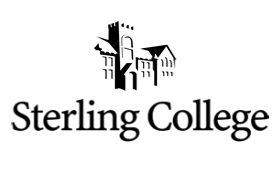 Thursday, December 4, 2008
On December 15, 2008, while fellow classmates are setting out for family Christmas celebrations, nine Sterling College students will travel to the Middle East, not only missing Christmas Day with families but also their entire inter-term break. The team will return on January 6, 2009, after spending three weeks on a medical missions trip.
Team member Adam Beutler expresses the mix of emotions that many of the team members are feeling about this trip. "I'm sad because Christmas is my favorite time of the year. I get to spend time at my grandparents' house with all my family. It means a lot to me to be with them. But," Beutler continues, "I can't think of a better reason to miss out on that time."
Karin Lederle, team leader, experienced these feelings for the first time last year, when she spent Christmas break on a missions trip to South Africa. She says, "I didn't really miss America, but I missed family and Christmas atmosphere and decorations, just simple things like that." Still, she came back from South Africa believing that the focus of these trips—to bring hope and help to destitute and needy people—makes any sacrifice worthwhile.
The major mission of this team to the Middle East is to provide medical help. Upon their arrival, team members will train for two days, not only receiving instruction in the Islamic culture of the Middle East and how to adapt to it but also learning how to perform medical procedures, such as measuring blood pressures and body temperatures, administering medicines, and even giving tuberculosis injections. The team will then visit six landfill slum villages (makeshift homes built on local trash heaps) and set up mobile medical missions, providing free diagnosis and treatment to the poorest residents in this major Middle Eastern metropolis.
The medical treatment is a wonderful opportunity for the residents, but is a bit daunting for the team members. Wes Tom, a sophomore and one of three biology majors on the trip, says, "It is an awesome responsibility that we are being given, so we need to take our training seriously. At the same time, I am a pre-med student, and I am so excited to be given the opportunity to practice these techniques!" Though the conditions of the this trip will be demanding, team members are up for the challenge. Leader Karin Lederle sums it up well. "This whole experience is going to be one crazy adventure, but it's going to be fun!"
This will be the first of seven missions trips Sterling College has planned for the 2008-2009 academic year. It is also the second trip carried out in conjunction with Global Infusion, an international, foreign-missions organization based in Louisville, Tennessee.
Senior missions major, David Fuller, of Miltonvale, Kan., is assisting Karin Lederle with leadership on this trip. The other team members are Adam Beutler of Clay Center, Kan.; Sam Downe of Tennessee Colony, Texas; Jessica Frederick of Wichita, Kan.; Whitney Fuller, of Sterling, Kan.; Stacey Rosenberger of Morganhill, Calif.; Rachael Svaty of Ellsworth, Kan.; Addie Swihart of St. Francis, Kan.; Wesley Tom of Omaha, Neb. and Dr. Henry Lederle, Director of Missions at Sterling.