SC Team Travels to Thailand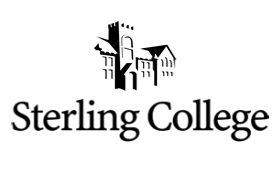 This Sunday eight Sterling College students will travel to Thailand where they will face pain, suffering and difficult conversations. The students will work with Self Help and Empowerment (SHE), a Christian charity committed to helping women and children at risk in Thailand, many of whom are trapped in the commercial sex trade. SHE is dedicated to providing employment, vocational training (the women learn to make breads, cookies and jewelry) and counseling for women who want to help themselves out of this industry. The Sterling College team is led by senior Leah Frees and non-SC student Jesse Roberts, who learned of Sterling's mission trips through working with College students at Westminster Woods. The team will form relationships with women already at SHE and will also share SHE's mission with women still working in the bars. SC Professor of Theology and Missions Dr. Henry Lederle will visit the team during their time in Thailand to offer advice and counsel.
"I feel our biggest obstacle will be dealing with the atmosphere. It is spiritually dark and difficult," said Frees. "But I am excited to build unique relationships with the women." Frees was a member of last summer's SC Thailand mission team. "When I knew there was a group going back to Thailand, I was very interested in returning," she said. "I hope to see some familiar faces from last summer and to continue those relationships that were formed."
The Thailand team will leave July 18 and return July 31. It is one of five SC mission teams going out this summer. For more information about Sterling College mission trips, visit www.sterling.edu/discover-sterling/mission-trips.