Sterling College's Griffis published in academic journal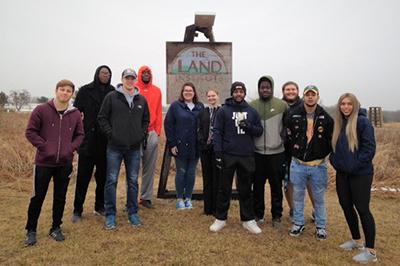 Tuesday, November 3, 2020
Sterling College Assistant Professor of Language and Literature Dr. Rachel Griffis published an article on Layli Long Soldier's WHEREAS in Studies in American Indian Literatures. The article explores the power of language in both building and damaging communities and was written as a result from a course on Native American Literature that Dr. Griffis offered to Sterling College students. 
"Our Sterling College faculty are such a joy to watch as they find wonderful and meaningful ways to engage students and bring their coursework to life. Dr. Griffis is very active in her field and brings her knowledge into the classroom for the betterment of her students," said Dr. Ken Brown, vice president for academic affairs. 
In January of 2019, Dr. Griffis, who also serves as director for the Integration of Faith and Learning at the College, offered an interterm course on Native American Literature. She shaped the course around the following questions: How do the different writers we are reading define, speak about, and care for their homes, places, and communities? How do homes and communities contribute to human and ecological flourishing? What is the role of narrative and language regarding colonization, justice, freedom, and ecology? The class explored those questions through various Native American writers, including poet laureate Joy Harjo, the Pulitzer Prize winner and novelist N. Scott Momaday, and the up-and-coming poet Layli Long Soldier, who was a finalist for the National Book Award for her debut poetry collection, WHEREAS.
In addition to reading widely in the Native American literary tradition, the class also learned experientially. They visited the Coronado Quivira Museum in Lyons, Kan., to learn more about local history involving European and Native American relations. They also visited The Land Institute in Salina, and met with founder Wes Jackson to discuss practical strategies regarding the care of place and community. Following the course, and inspired by questions she discussed with her students, Dr. Griffis published an article on Layli Long Soldier's WHEREAS in Studies in American Indian Literatures. 
"I love teaching and learning from Sterling students. The course on Native American literature gave us the opportunity to explore together how language and narrative participate in our moral formation, and that was an incredible gift," said Griffis.