Sterling College '06 Alumnus Becomes Youngest Regional VP in Company History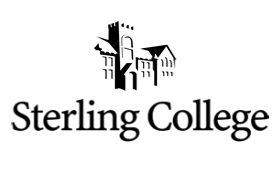 Wednesday, September 8, 2010
The average regional vice president for KBS Realty Advisors has over 15 years of experience in the financial industry, so when Sterling College Alumnus Rigo Medina '06 was promoted to a regional vice president position in the company, it was highly unusual both because of his age (he is the youngest VP at KBS) and his limited experience. However, his professors and coaches at Sterling College were not surprised.
"What I remember most about Rigo was the internship he did for his business major," said Senior Associate Professor of Business Kathy Glynn. "It was not so much that it happened to be with NASA (although that was awesome!), it was the enthusiasm that he invested in the experience. When he returned, he gave a professional-grade presentation to department faculty and knocked our socks off! I am glad to see that he is still doing that!"
And Head Football Coach Andy Lambert also expected great things from Medina. "Rigo was the kind of player who by the strength of his will could inspire our team and deflate the other. He was enthusiastic. He was a tireless worker. He was in some ways during his last season, the leader of our entire defense. I have a great amount of respect for what he accomplished as a student athlete at Sterling College and could not be more proud of his success."
Medina is the regional vice president in the Pacific Northwest Region for KBS Capital Markets Group, an affiliate of KBS Realty Advisors, a private equity real estate company and SEC-registered investment advisor. He is the youngest of the 18 regional VPs at KBS. Medina is responsible for raising capital in his region and for developing and managing broker/dealer and registered investment advisor relationships across a six-state region.
Medina relocated to Seattle, Wash., for his new position. "These last few months up here have been challenging, but at the same time extremely rewarding," said Medina. "I have my work cut out for me, but I am extremely grateful for the education I received at Sterling College. From the classroom to the 'gridiron' of the football field, I have been equipped with all the tools to succeed. I couldn't be doing this without SC's preparation."
Part of SC's preparation was in connecting Medina with SC Board Chair Tony Thompson. At that time, Thompson was the chairman of Grubb and Ellis Securities (he is currently the CEO of Thompson National Properties, LLC), and Medina worked for him there, gaining valuable experience.
Though SC prepared Medina to excel in his chosen field of business, it also encouraged him to continue serving others. When he was in high school, one of his friends, Tyler, died at sixteen of leukemia, and Medina and four of his friends started the non-profit Tyler's Team, which raises money for the Children's Hospital in Los Angeles. Medina is still an active leader of Tyler's Team and has been involved in several other community service programs.