Sterling College to Add Swimming Program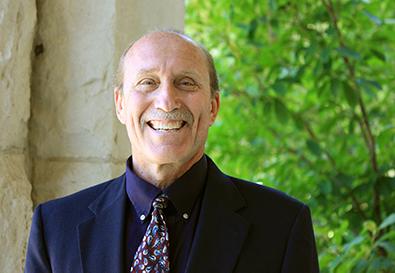 Sterling College announced the launch of the men's and women's swimming program, beginning the 2019-20 fall season. Additionally, Gary Kempf has been named head coach of the Sterling College swimming program. Kempf currently serves as Sterling's athletic director and will continue in that role through December 2018. Kempf is a decorated swimming coach with over 30 years of college coaching experience.
"We are so excited to add these swimming programs to Warrior Athletics at Sterling College. We are also pleased to have a coach of Gary's demonstrated success, character and experience, and who is respected and known nationwide. Gary has done a tremendous job in leading our athletic department and we look forward to his leadership in our new swimming programs," said Dr. Scott Rich, president.
With only two other swim programs in the KCAC, Sterling College will compete with both local and national schools.
"Swimming is an important sport in the lives of many student-athletes. There are more than 80 high school programs in Kansas, and yet there are just a few collegiate programs in the state. We see this as an opportunity for these young men and women to further their career, competing as Sterling College Warriors," said Kempf.
The Warriors will use the pool in Gleason Physical Education Center, which was recently renovated in December 2017. Renovations to the surrounding facility will begin soon, as well as the planned renovation and expansion of the Gleason Physical Education Center under the SterlingNOW Campaign. The expansion project will allow for a Wellness Center, a Center for Cardio Fitness, and dedicated clinical athletic training facilities that include hydrotherapy, rehabilitation, taping, and treatment areas.
"Gary has been a wonderful leader for the Warriors, and he will be missed as athletic director. He has tirelessly promoted Sterling College athletics and we are grateful for all of the improvements he has brought to campus. I am happy he has decided to serve as our swimming coach, continuing his positive influence in the lives of our student-athletes and all of campus," said Rich.
Kempf returns to Swimming
For Kempf, swimming has been a passion since childhood.
"Swimming has been a lifelong passion of mine ever since I first began swimming at five years old. To be able to have this opportunity to return to the sport I love is an amazing thing," Kempf.
After high school, Kempf competed and swam for Kansas University. During his four years at KU, he won seven individual Big Eight titles while leading the Jayhawks to three conference crowns.
During his tenure, Kempf coached two American record-holders and numerous NCAA All-Americans.
Kempf spent 24 years as head coach of Kansas University's women's swimming team and 18 seasons as head coach of men's swimming. A six-time conference coach of the year and the 1983 NCAA Swimming Coach of the Year, Kempf was recognized for his outstanding service to the swimming program and Kansas University when he was inducted into the Kansas Athletics Hall of Fame in 1998.
Continuing his coaching career, Kempf moved to Asbury University where he served as athletic director and assistant swimming coach. His wife, Dorothy, served as the swimming and diving coach from 2006-11 and was named the NAIA Women's Swimming Coach of the Year in 2008. She coached three NAIA national champions in her time at Asbury. The Kempfs were both recognized for their contribution to Asbury in 2011 through induction into the AU athletics hall of fame.
"I am so blessed to return to the sport that I love and continue my lifelong desire to minister to student-athletes through the sport of swimming alongside my wife, Dorothy," said Kempf.
Under Kempf's leadership as athletic director, the Sterling College Warriors have seen a number of improvements and accomplishments. The College has won 12 KCAC titles and had eight postseason appearances in national tournaments. The Warriors have had 25 athletes named NAIA All-Americans and numerous All-KCAC winners, Champions of Character recipients, coaches of the year, and NAIA-Daktronics Scholar Athletes.
In the last seven years, Kempf has also worked on renovating the athletic facilities on campus. The Gleason Project included new bleachers and a refinished basketball court. Kempf also brought renovations to Smisor Stadium the baseball field, and golf and soccer facilities. Sterling College also re-signed with BSN Sports and Nike for athletic apparel and uniforms for the athletic teams.
Student-athletes interested in the Sterling College swimming program may direct inquiries to Gary Kempf in the Warrior Athletics office at gkempf@sterling.edu or 620-204-1390.
Be sure to check for news and updates on Sterling Warrior Athletics on Facebook (/SCWarriors), Twitter (@SterlingCSports), and Instagram (sterlingcsports), as well as the hashtag #swordsup. Watch all of the Warriors' live home events on the Sterling College Sports Network.
Sterling College is a Christ-centered, four-year college located in Sterling, Kansas, with a mission to develop creative and thoughtful leaders who understand a maturing Christian faith. For more information, visit www.sterling.edu.