Sterling College Alumnus Returns as Director of Campus Ministries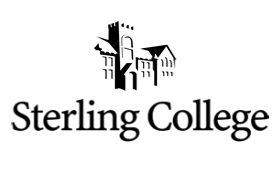 Sterling College has had a greater-than-usual impact on the life and history of alumnus Christian Dashiell '02. His grandparents met at the College; as did his parents; as did Dashiell and his wife, Stacy. Recently Dashiell extended that influence to the day-to-day details of his life when he accepted the position of Director of Campus Ministries at the College.
The Dashiells moved back to Sterling this summer for Stacy to begin work as a physician at Sterling Medical Center. "The nature of (Stacy's) job required us to make a decision a year before we could move here, so we committed to coming back to the community while trusting that God would open a door for me to minister somewhere," said Dashiell. The Director of Campus Ministries position came open this past spring, and Dashiell applied for it. "My hope was that (my ministry) would be at the College, and I am thankful things worked out that way."
Dashiell has had experience in both church and para-church ministry and was involved in inner-city work in Kansas City. "I am very excited to have the chance to do ministry in an academic setting. I am also excited about the fact that ministry in a college setting requires a holistic approach. This position fits my talents and passions well. It also gives me the opportunity to contribute to a place that was very formative in my calling and development as a young adult."
"We are excited to have Christian join the student life team," said Vice President for Student Life Tina Wohler. "I believe his gifts and life experiences will equip him well for the Director of Campus Ministries position. He is excited to be at Sterling College and to help the students and staff grow in their walk with the Lord."
"(Stacy) and I lived in faith as God provided for each aspect of our move back to Sterling," said Dashiell. "The director of campus ministries job was the last of many 'hand of God' stories that happened during this process."