Sterling College Education Students Read Self-Authored/Illustrated Books to Elementary Students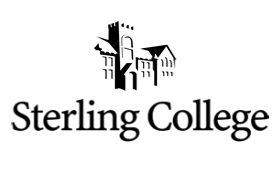 On December 10th and 12th , 2008, kindergarten students at Sterling Academy, a public charter school located on the Sterling College campus, listened to stories about an alligator that learns sportsmanship, a little girl who is inspired by art to discover her creativity, a boy who wins a trip to Brazil and begins to respect the geography and culture of other countries, and a sister and brother who help the local baker frost a lemon cake and learn about his homeland Italy while they work.
It was no different from other story times—except that the books they listened to were read by their author-illustrators: Hillary Stucky, Jana Miller, Sarah Wolff, and Alysha Brintnall, Sterling College education students who wrote and illustrated their own picture books as part of their Reading and Writing in the Content Area course.
Ten SC students read to children on those two mornings, sharing their books with the age group for which they were best suited. Paul Kempf read his book Recess Rocket, about a boy so good at football he neglects his schoolwork—until he receives some advice from his hero Brett Favre—to a group of primary grade boys. Those same boys listened to another story with a moral lesson, Staci Curry's book about lazy Molly, who thinks she is getting away with doing all her chores wrong—until her mother finds out. Then the boys learned about William Shakespeare through Ryan Felder's book Henry the Hawk and the Theatrical Adventure, in which a young Will Shakespeare is encouraged in his writing and acting by a theatre-minded bird.
The upper elementary grade students learned about fractions through Ashley Zimmerman's story of a little boy who makes apple pie with his grandma; the American Revolution through Kevin Laudermilk's book about a little boy who falls asleep in history class and meets George Washington in his dreams; and banking and interest through Jared Eddy's story of a son who finds a twenty dollar bill and asks his dad what he should do with it. The Academy students' teacher, Erin Aurich, commented after the readings, "The content of the stories matched what we had been studying recently in class: banks, saving, and investing in a unit on economics, and using fractions in recipes. In fact, we had just made cookies the day before as part of our work with doubling fractions. The kids loved that they could relate not only to the stories but also to the content of these books."
Following the book readings, Academy students ate cookies with the authors and asked questions about their books. The kindergarten students wanted to know which pages were the authors' favorites, and then they were quick to share their own. Older students wanted to know how the authors got their ideas, and Kevin Laudermilk told how he picked his broad topic first and narrowed it from there.
When the Academy students went out to recess, the Sterling College prospective teachers listened as Diane Williford, kindergarten teacher at the Academy, shared with them the book she wrote and illustrated when she was a teacher-education student herself.
Sterling College Professor Terri Gaeddert, who teaches the Reading and Writing in the Content Area class, says, "One of the major goals in this course is for prospective teachers to understand the writing process as it is taught in schools. Because I believe the best way to learn something is to experience it, as the students in this course write their children's books, they implement the Six-Traits writing model that is used in the very schools where they will soon be teaching. As the students follow the writing process, from the idea phase to revision, to editing and then to the final step of publishing and sharing, they not only have a product they can be proud of, they have a strong grasp of the principles involved."
The ten Sterling College students involved were Alysha Brintnall, a junior from Bettendorf, Kan.; Staci Curry, a junior from Arlington, Texas; Jared Eddy, a senior from Syracuse, Kan.; Ryan Felder, a senior from Waukomis, Okla.; Paul Kempf, a junior from Lawrence, Kan.; Kevin Laudermilk, a senior from Sterling, Kan.; Jana Miller, a senior from Alden, Kan.; Hillary Stucky, a senior from Haven, Kan.; Sarah Wolff, a junior from Kit Carson, Colo.; and Ashley Zimmerman, a junior from Sterling, Kan.