Sterling College Hosts Santa Fe Children's Literature Festival September 16 and 17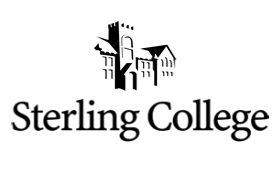 Wednesday, September 8, 2010
A year later children in Sterling are still singing "Grandma's Feather Bed," a song introduced to them at the 2009 Santa Fe Children's Literature Festival by illustrator Christopher Canyon. Sterling City Library Director Shirley Kenyon says this is not unusual. "Every year we have holds and waiting lists on books by the authors and illustrators who present at the Festival," said Kenyon, "and this is not just a few weeks later, it goes on for months. Getting to see and listen to authors and artists really gets kids excited about reading and creativity."
Considering more than 2000 area elementary and middle-school students attended last year's Festival, that is a lot of excitement. This year's Festival should continue the trend. It will take place on Thursday, Sept. 16, and Friday, Sept. 17, and will feature children's suthor/illustrator Janet Stevens and young adult/teen author Hilari Bell.
Stevens' first book was published in 1979. Filled with creative characters such as bears in tutus, rhinos in sneakers and walruses in Hawaiian shirts, Stevens' books have received the Caldecott Honor Award, a Texas Bluebonnet Award and several other honors. Stevens is especially proud of her 17 state children's book awards, voted on by the children in the state.
Bell is an award-winning author who has published more than 16 science fiction and fantasy novels for young adults, teens and adults. Her work has been called "a great read" by the School Library Journal and "a fun read" by the Kirkus Reviews. Bell says, "I write the books I want to read. I tell the stories that I want to tell. And I write to make the story the best it can be."
Santa Fe Children's Literature Festival Coordinator Merrillyn Kloefkorn, who has a long history in literacy education, organizes the Festival so that students will get excited about reading simply for the sake of reading. "Children need to interact with books," said Kloefkorn, "and when they meet authors and illustrators, they connect with their books in very personal ways."
Sterling Librarian Kenyon says that that interaction is increased when the books and illustrations are excellent. "This is an amazing thing that we are able, in a very small community, to have a Festival that brings in authors and illustrators of this quality. It's exciting how much it impacts the children and adults who attend it."
There is no charge for admission to the sessions. For more information about the Festival, contact Merrillyn Kloefkorn at mkloefkorn@sterling.edu.