Sterling College Junior Taylor Libby Presents Paper at National Undergraduate Literature Conference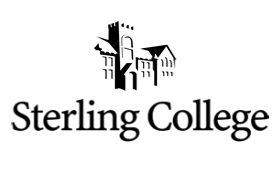 Wednesday, April 21, 2010
April 19, 2010, Sterling, Kansas-Out of over 400 papers submitted to the National Undergraduate Literature Conference this year, only 200 were accepted for presentation. A paper by Sterling College junior English major Taylor Libby was one those, and Libby was asked to present her ideas at the Conference in Ogden, Utah, on April 4.
"As I enter my senior year it is important that I begin to really build my résumé," Libby said. "This conference was a great experience and a good opportunity to get my feet wet in the English world."
Libby's paper, entitled "Exploring the 19th Century Closet: Homosexuality in 'Spring's Awakening,'" was a literary analysis paper she originally wrote for her literary criticism class. Over the course of the class, Libby wrote three papers analyzing the play "Spring's Awakening" by German playwright Frank Wedekind, and she was encouraged by Associate Professor of English Dr. Felicia Squires to submit the third paper to the Conference.
"I knew that Taylor had taken a unique approach to a text which doesn't get a lot of attention. Along with her strong writing, I thought her paper on 'Spring's Awakening' would have a good chance of being accepted," Squires said.
Students whose papers were selected were asked to prepare a ten to fifteen minute presentation of their papers. The presentation itself was good experience, said Libby, but another great privilege was the opportunity to meet published authors and hear them read their work. This year four authors were present at the NULC: Ana Menendez, Alan Cheuse, Campbell McGrath and Lawson Fusao Inada. All four read parts of their work and answered questions from students. In the past the conference has hosted writers such as Alice Sebold, author of national bestseller "The Lovely Bones," and Ray Bradbury, author of "Fahrenheit 451."
Students were able to submit papers to the Conference in several different categories, including original works of poetry and literary analysis. Libby hopes to submit to the Conference again next year and is considering submitting works in more than one category.
For more information about the 2011 National Undergraduate Literature Conference, visit http://sterling.edu/redir.aspx?C=ec89994c91c044a39abff6f3956889e3&URL=ht...