Sterling College Music Department Invites the Public to "Celebrate Christmas"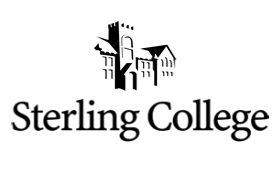 Monday, November 23, 2009
On Sunday, December 6, at 3:30 p.m. in Upper Wilson Hall, the Sterling College music department will present "Celebrate Christmas." The public is invited to kick off the holiday season with music performed by the Sterling College concert band, concert choir, and the Sterling chorale.
This concert concludes a busy month for the department, during which more than 1200 people attended several concerts. On November 3 a concert at the College included performances by the Flute Trio, the Faculty Jazz Combo, the Highland Singers, and the Jazz Band. Two days later the Highland Singers and the Jazz Band took to the road, performing for senior citizens at the Catholic Care Center in Wichita and for high school students in Wichita, Hutchinson, Topeka, and Kansas City. "I graduated from one of the high schools where we performed," said Kayla Sturgeon, a first-year student and jazz band member. "It was fun to go back and play there." Sturgeon plays the flute, "not an instrument usually found in jazz band," she said, "but Professor Martin does a good job writing in parts for me."
The two groups visited the American Jazz Museum in Kansas City on Saturday, and then ended the tour by providing music for the Sunday worship service at the First Presbyterian Church in Olathe. This was a highlight for junior Paul Brecht, a Highland Singer. "We stayed with members of the church the night before our concert," Brecht said, "and it was good to perform for people we'd already gotten to know." A different kind of performance was a highlight for first-year student Randi Morris, who plays alto saxophone for the Jazz Band. "The Highland Singers began singing as we ate in a Cracker Barrel," she said. "They were going to stop, but the people around us asked them to keep singing."
"A tour like this is a great chance to take a break from school-while getting to know people from school," said Brecht. "These groups are full of talented musicians, and we got good responses from our audiences."