Sterling College names Brandes '11 campus chaplain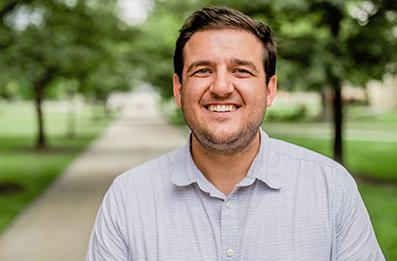 Sterling College has named Paul Brandes '11 as the College's campus chaplain. Brandes previously served as the executive pastor for Christ Community Church's Brookside campus in Kansas City, Mo. He began his new role at the College on August 1. 
"We are excited to welcome Paul and his family to our campus community. He is highly relational and a great speaker and teacher. Paul will be a role model to our students and an encouragement to all Sterling College Warriors," said Dr. Scott Rich, president. 
Brandes will oversee all chapel programming for the College as well as implement the College's spiritual life program through discipleship programming and pastoral care. 
"I am thrilled to have an opportunity to serve the students and broader community of Sterling College as chaplain. Sterling College made an incredible impact upon my life when I was a student, and I am eager to give back to the next generation of college students, hopefully making the same impact in their lives," said Brandes. 
Brandes holds a master of divinity in Pastoral Studies from Trinity Evangelical Divinity School and a bachelor's degree in Religion and Philosophy from Sterling College. Brandes and his wife, Ashley (Earle) '09 have two sons, Bevyn and Owen. 
Sterling College is a Christ-centered, four-year college located in Sterling, Kansas, with a mission to develop creative and thoughtful leaders who understand a maturing Christian faith. For more information, visit
www.sterling.edu
.