Sterling College Offers New B.F.A. Degree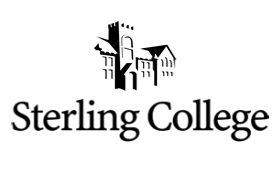 Sterling College is now the only CCCU (Council of Christian Colleges and Universities) school in the state of Kansas to offer a Bachelor of Fine Arts degree. The new B.F.A. at Sterling College will enable its art and design graduates to more easily pursue the Master of Fine Arts (M.F.A.)degree and careers in the professional visual arts. The M.F.A. is considered the top academic degree for professional artists.
"I have wanted to create a B.F.A. program for several years," said Art and Design Assistant Professor William Morse. "When I became chair of the SC Art and Design Department, I focused my attention on developing the B.F.A. degree in a Christian environment. It has been very exciting to see God's hand as He has guided this experience through the years."
Morse talked to several members of the SC community to get their support and advice before beginning the process. "They were all wonderful," Morse said. "They helped me with research and made phone calls to see what needed to be done. The proposal passed the Faculty and Academic Councils with no problem. Sometimes these formalities are difficult, but it's been a great experience for me."
Sterling College's B.F.A. degree is a professional degree that is in alignment with the standards of the B.F.A. degrees at other colleges and universities. It is also aligned with the M.F.A. entry requirements of the universities to which SC graduates may wish to apply. "This degree puts SC among those leading our field. This is a very nice competitive edge," said Morse. There are 16 CCCU schools in the four-state area of Kansas, Texas, Oklahoma, and Colorado. Only six of those schools, including Sterling, offer the B.F.A.
Though the process involved many hours of research and justification, it did not require the Art and Design Department to add any new classes or faculty. It did, however, require that the classes be placed in a particular sequence. Sterling College will continue to offer the B.A. degree in art and design.