Sterling College President and Professors Write, Create, and Compose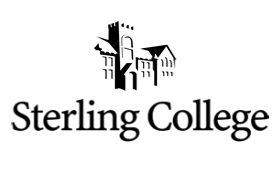 Tuesday, December 22, 2009
It's been a busier-than-usual fall at Sterling College, but that has not stopped its administration and faculty from writing, creating, and composing. Recently President Paul J. Maurer and Professors David Harmon and Dr. Brad Nix have experienced recognition for their work.
At his inauguration ceremony on October 23, Dr. Maurer illustrated the importance of a Sterling College education by contrasting its mission with the missions of secular institutions of higher learning. He further explores this issue in his article "Confession of an Ivy League President: Piety, Humanism and Nothing," which will be published in the spring issue of "Salvo" magazine.
Using the words of secular educators themselves, Maurer's article exposes the hollow core of American higher education. "The classic understanding of higher education is that, fundamentally, colleges sought to shape students' souls. This understanding has all but disappeared from the American landscape," said Maurer. "By contrast, at Sterling College, and a small number of schools like her, the meaning of life continues to be taught."
"Salvo" is a Christian magazine that seeks, through the critique of secular ideas and the promotion of truth, to "(recover) the one worldview that actually works." More information on "Salvo" can be found at http://www.salvomag.com/.
Associate Professor of Art David Harmon and his wife, artist Susan Harmon, will have a two-person show at the main exhibition area at CityArts Gallery in Wichita from January 4 through 23, 2010. The title of the show is "Abstract Works" and features abstract paintings and drawings ranging in size from 8 by 10 inches to 4 by 8 feet. All works of art in the show are available for sale.
"I wish to draw and paint directly and uninhibitedly, in order to reveal what is in my mind," said David Harmon. "My interests are expressed from humankind's first or primal marks. I have found that all effective drawing and painting is intuitive mark making. In this, we humans as artists transcend time and art history. It is what I have attempted to do in this body of free form work entitled Primus."
CityArts is an activity center for the arts funded by the City of Wichita. It houses the city's Arts and Cultural Arts Division and is located at 334 N. Mead in Wichita. For more information visit http://www.wichitaarts.com/Exhibitions/.
Music Department Chair Dr. Brad Nix celebrated Christmas this past summer with the acceptance of his composition "Welcome, Golden Rose," about the birth of Christ, by Shawnee Press. Now, at Christmas time, Nix celebrates Easter with the news that Shawnee will also be publishing his piece "Oh, Lord, Your Table Now Is Spread," which commemorates the death of Christ.
This communion anthem was originally written for a Good Friday service at Chapel Hill Fellowship Church in Wichita, Kan., where Sterling College Music Professor Mark Clark serves as director of the Celebration Choir. Shawnee Press had expressed interest in the composition in the summer of 2009, but wanted different lyrics. The original words were based on text by Isaac Watts. Established lyricist J. Paul Williams wrote new words for the piece, and Shawnee Press officially accepted the composition for publication.