Sterling College saves 4,000 plastic bottles from landfills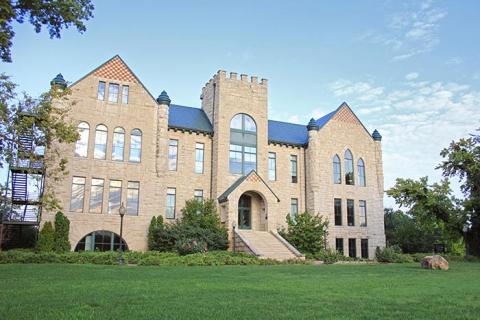 Wednesday, October 9, 2013
New water fountains around the Sterling College campus have two new features: a spout to fill up water bottles and a counter that keeps track of how many plastic water bottles are saved through using the fountain. After only being installed for a few months, the counters already read that Sterling College students have saved over 4,000 plastic water bottles from landfills.
Currently, there are a total of four new water fountains with the plastic bottle counters on campus. These are found in the Student Union, Thompson Hall, Mabee Library and Wilson Hall.
Over the summer, many of the water fountains around campus needed replacements. The College was looking not only to update these water fountains, but also to purchase water fountains that were more environmentally friendly than the outdated fountains had been.
"When we were looking at getting new fountains, we wanted them to accommodate water bottles since students are filling up their water bottles in the cafeteria. At the time, the cafeteria was the only location that could accommodate the tall water bottles," said Vicky Kirchoff, maintenance office manager.
The College plans to continue installing the new, environmentally friendly water fountains as the older fountains need to be replaced.
Sterling College is a Christ-centered, four-year college located in Sterling, Kan., with a mission to develop creative and thoughtful leaders who understand a maturing Christian faith. For more information, visit www.sterling.edu.