Sterling College Senior Experiences Academic and Spiritual Growth through Oxford Internship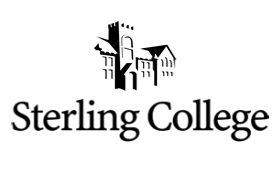 It was the first day of Sterling College senior Lauren Cox's 2010 summer internship at Oxford. The dons ("professors" in the U.S.), in full regalia, addressed the nervous students. "Welcome to Oxford," said one, "where your best is never good enough."
"One girl hyperventilated," said Cox, who was selected by the Council of Christian Colleges and Universities (CCCU) for this internship, "and for me it was the beginning of a lesson that continued all through my time at Oxford. God wanted me to learn that my weaknesses-all my feelings of being inadequate-were strengths when I admitted them and allowed Him to be strong for me."
Second Corinthians 12:9, which reads, in part, "'My grace is sufficient for you, for my power is made perfect in weakness,'" became a focus verse for Cox as she took the intensive, difficult courses. And she found that God really did transform her weaknesses. "I was the only non-literature major in my class on Jane Austen," she said, "but the don-who is an authority on Austen-noticed that I approached her work from a completely different point of view, from a theology-major viewpoint. She changed the course focus for me so that I was not hampered by my lack of a literature background. That was an amazing development."
An error Cox made on a paper she wrote for her class on C.S. Lewis also became a positive. "I messed up a C.S. Lewis quote that we were supposed to write a paper on. I actually wrote the paper on a wrong version of the quotation, but my don-who is an authority on Lewis-read my paper aloud to me and said that it gave her a new perspective."
"I really believe God was teaching me that I had something to offer during my time at Oxford-that I could be a blessing to others even though I wasn't the 'top scholar.'"
Cox also felt that God was teaching her to enjoy the journey. "So often I have a destination-oriented mentality. When I am going through a difficult time, I ask God to 'just help me get through this, get to the time when it's not so tough.' But God showed me this summer that this way of thinking is wasteful. He wants me to draw closer to Him through the difficult times, to see life as a journey with Him. This lesson is continuing this semester, especially since this fall's chapel theme is 'Pilgrimage.'"
Cox and the other 29 students in her two courses spent much of their time studying, researching and writing, but Cox made time for friendship. She and a friend used Sunday afternoons to explore Oxford and London, and Cox was able to re-connect with Dave Jeal, the chaplain for the Bristol Rovers football club who spoke at several Sterling College chapels this past spring, when she visited his family.
"I learned in my classes, and I learned through the deep relationships I formed," said Cox. "'England' continues in my life. This was a journey that will impact me both spiritually and academically for a very long time."
Cox was able to apply for this internship through Sterling College's membership in the CCCU. The CCCU's Best Semester program has internships in 15 locations around the world.