Sterling College Student and Professors Speak at State Math Conference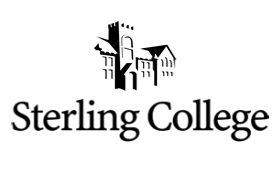 Wednesday, November 11, 2009
Each year Kansas colleges send their math majors to the Kansas Association of Teachers of Mathematics annual conference-to watch, listen, and learn. They generally aren't leading sessions. Sterling College senior Kelli LaRosh, however, joined two of her professors, Dr. Beth Kilday and Professor Terri Gaeddert, and presented at the KATM's most recent conference, held on October 23 at Hays High School
LaRosh, of Osborne, Kan., and Gaeddert team-led a session titled "What's Math Got to do with Farming?" which integrated literature, technology, and hands-on activities with mathematics. The literature used in the workshop was the trade book "What's Math Got to do with Farming?" which was written by LaRosh as a Sterling College class assignment two years ago. It was published this past winter and has sold over 600 copies. The workshop used the book as a springboard for various hands-on and manipulative activities that can be used in elementary and middle-school math classes. "Participants in the workshop were engaged," said Professor Gaeddert. "Three of them bought Kelli's book to use in their classrooms-along with some worksheets we provided. Kelli also created a short video of her family's wheat harvest that we provided to those who bought the book. I was very pleased to have Kelli represent Sterling College."
Sterling College Mathematics Chair Dr. Beth Kilday also presented, leading a workshop aimed at high school and college math instructors titled "Elementary Function Modeling with TI-84+/CBL2/Vernier Science Probes." "It was a very specialized session for math teachers who specifically want to integrate more technology in their classes," said Dr. Kilday, "and those who came were able to actually try the experiments I presented. They were very interested in the possibilities."
Candice Williams, a junior from Russell, Kan., also represented Sterling College at the conference, as did Jessica Frederick, an '09 graduate and current middle school teacher. Approximately 350 math teachers and college students attended the conference.