Sterling College Students Form "The English Blend," a Club for Writers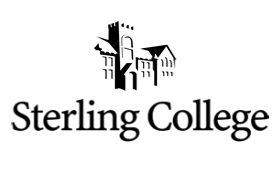 Thursday, October 14, 2010
The members of The English Blend, Sterling College's newest club, want to do what most of their fellow students are trying to avoid. They want to write! Short stories, novels, poetry: these students have notebooks devoted to writing that was never assigned by a professor and will never be read inside a classroom. Actually, that is the point of the club: "A lot of the time the only people who read my writing are professors. The English Blend will give me a chance to present my work to my peers," said senior Brian Allen, one of the club's founding officers. "We want The English Blend to be a group of writers who get together to have friendly talk about what they write."
Allen and the other founding officers (sophomores Josh Mathews, Joseph Ewert and Andrew Gray) have taken several steps to ensure that The English Blend will be successful. They asked Dr. Will Best and Dr. Mark Watney, both from the English department, to serve as their faculty sponsors; they applied for official approval from the Student Government Association; and they encouraged fellow writers to come to the first meeting on Thursday, September 16.
Students did come and have continued coming. Some just want to meet other students who understand their desire to write. Some want to be pushed to write more, and others want to be told that their writing has potential. "People are often afraid of writing," said Ewert. "Even though they want to do it, they're afraid. But they can do it; they just need a community that encourages them. That's what The English Blend is for."
Still others, further along in their confidence, want criticism. "One of the best parts of The English Blend for me is being able to get my work critiqued by multiple people," said Gray. "I also learn from hearing the work of other writers, and having to critique their work helps me to learn to critique my own."
The officers hope that The English Blend will be able to bring back the "Great Plains Review," Sterling College's literary journal that has not been produced in the last few years. At the club's first meeting, past copies of the journal lay scattered on the center table.
"We want to do this again," sponsor Dr. Watney told the group. "This celebrates the writing community at Sterling." Dr. Best then picked up an issue of the "Great Plains Review" and read aloud one of his own poems from it. The writers listening to him hope that, sometime in the not so far off future, they too will open a copy of the "Great Plains Review" and find their own work on its pages.
For more information about The English Blend, contact Dr. Mark Watney at mwatney@sterling.edu.