Sterling College's Night of One Acts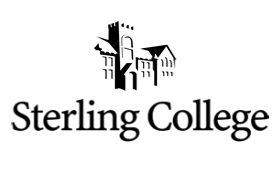 The Sterling College Theatre Department is putting on its annual night of one-act plays at 8pm on Friday, April 3, in Culbertson Auditorium on the Sterling College campus. The one-act plays are directed by members of the SC directing class. The one acts include "The Man in the Bowler Hat" by A.A. Milne, directed by Sara Kanary, "The Family Jewels" by Andy Gregg, directed by Mandy Nichols, and "Hard Candy" by Jonathan Rand, directed by Mike Love.
In "The Man in the Bowler Hat" a terribly exciting little affair happens in the humdrum life of John and Mary. They find their usual evening routine suddenly interrupted by the most unexpected of events and are swept up in the adventure as they discover a hero and his mission to keep the Rajah's Ruby from falling into the hands of a terrible villain. What is the truth?Who will prevail? And why on earth is this happening in their living room?
Hired to protect the Twitchwell family jewels, renowned detective Shirley Holmes must investigate the Twitchwell's diverse guests when the jewels go missing in "The Family Jewels." Could it be the self-made millionaire from Texas or the innocent interior decorator from France? Or has the notorious Purple Pussycat struck again? Filled with funny twists and obscure characters, audience members will be on the edge of their seats to discover the culprit.
"Hard Candy" gives an inside look at job applicants at Banff Enterprises who will do anything to claw their way up the corporate ladder. In a fast-paced series of hilarious interviews, the new recruits try every trick in the book -- from bribery, nepotism, and the Old Boy Network, to blackmail, seduction, and mind control.
The doors open at 7:00 p.m. with the shows starting at 8:00 p.m. Admission is free and open to the public.