Sterling College's Online Division Experiences Growth, Meets Students' Needs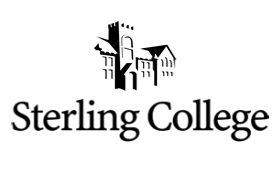 Sterling College student Rebecca Richey is working on her Bachelor of Arts in Christian Ministries. She is also a single mother who works full time. How does she do it? She is a student in Sterling College's online division, e.Sterling, and she says, "I'm able to do my homework after my son is in bed. It's a great benefit." Richey is one of several non-traditional students continuing their education at Sterling College; in the past year the number of e.Sterling students has more than doubled, and e.Sterling's first four graduation candidates were eligible to walk in the 2009 commencement ceremony.
These students are finding that online education's drawback, the lack of face-to-face contact, can be offset by communication via technology. e.Sterling student Constance Fadigan says, "While at first it seemed faceless, it now feels like a living book. I write, it writes back. And I have the time to thoughtfully consider responses instead of answering on the spot like in classroom learning. I find it a pleasurable way to study, and I enjoy the interaction with other students."
e.Sterling offers degree completion in Theology and Ministry and in Christian Ministries. Through the Sterling Teacher Education Program Online (STEP Online), it currently offers degree completion in the areas of elementary education, professional studies, and math with an emphasis in education, with history being launched this fall. e.Sterling has articulation agreements with both Colby Community College and Coffeyville Community College. Its programs work well for the student who has completed general education hours as well as for the student who holds a bachelor's degree but needs education coursework to obtain a teaching license. An education degree from e.Sterling fully prepares graduates for licensure through the Kansas State Department of Education.