Sterling College's Partnership with Honor Academy Beneficial for Both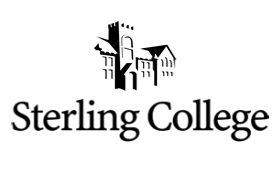 Wednesday, September 2, 2009
Despite having more than 20 four-year colleges in her home state, Lauren Cox of Colby, Kansas, was ready to go to a school nearly 1400 miles away. On the day she planned to sign enrollment papers, she heard of Sterling College, 200 miles from Colby, and what she learned made her reconsider her decision.
Sterling College interested Cox because it had recently formed a partnership with Teen Mania, a Christian youth organization that is well known for its Battle Cry and Acquire the Fire youth conferences. Teen Mania also runs the Honor Academy, a yearlong internship program for high school graduates that focuses on Christian growth and leadership. Cox was an intern at the Honor Academy when she learned of the new partnership. Now, in the fall of 2009, she is a second-year student at Sterling, and she and the other Sterling students contacted through Teen Mania are proof that this partnership is beneficial for Teen Mania, Sterling, and the students involved.
Prior to the partnership, Teen Mania was unable to offer its Honor Academy interns any college credit for the internship experiences. Though Honor Academy interns knew this and willingly entered the program, it put them one year behind if they pursued a college degree. Under the new agreement, some of the Honor Academy courses and experiences count as Sterling College credits, and interns who enroll at Sterling enter with those credits without any extra fees. Those who want to attend other four-year schools may pay a credit transfer fee to Sterling and take those credits with them.
"It was great to enter Sterling with credits," said Ashley Barnes, also a former Honor Academy intern. "After going to Honor Academy thinking I would have none, it felt like I was getting a head start on my college education."
Teen Mania benefits in another way. Before the partnership, the organization could not officially recommend a college to its Honor Academy interns and Battle Cry/Acquire the Fire conference attendees. Teen Mania's mission is to "provoke a young generation to passionately pursue Jesus Christ and take his life giving message to the ends of the earth." The agreement with Sterling College, a like-minded institution, allows Teen Mania to suggest Sterling to their conference attendees and interns as a college that will support and further the growth they experienced through Teen Mania.
Of course, Sterling College benefits as well. This year, less than two years after the partnership was formed, eight former Honor Academy interns are enrolled at the College. In addition, five students who learned of Sterling through Acquire the Fire conferences are now enrolled at the College.
"This relationship with Teen Mania is a great one for Sterling," said Dennis Dutton, the College's Vice President of Enrollment. "We have students from all across the country learning of Sterling. This year our Teen Mania students come from six different states, one of them from California. An even greater benefit is the mindset of these students. They believe in Sterling's mission, and they want to grow into leadership roles."
This is especially true of the Honor Academy interns. In only her second year at Sterling, Ashley Barnes is serving as a resident assistant responsible for nearly twenty young women on her hall. Lauren Cox is a dorm chaplain. "The Honor Academy internship prepares students phenomenally well for leadership," said Tina Wohler, Vice President of Student Life at Sterling. "Both Ashley (Barnes) and Lauren (Cox) have so much maturity. We are blessed to have them here at Sterling."
The students are also glad to be at the College. "It's a great partnership," said Barnes. "Sterling College wants its graduates to impact the world for Christ, and interns from HA are already primed for that focus. They're also ready, almost immediately, for campus leadership positions."
"Sterling College is a great place for me to practice missions," Cox added. "I learned a lot of truths at HA, and Sterling is a great environment for me to apply them."