Sterling Professor Earns Doctorate in Biology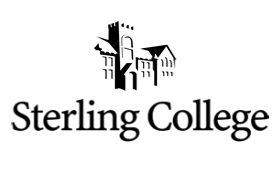 Friday, September 18, 2009
Upper-level biology students at Sterling College this fall will have to change the way they address one of their professors. Jonathan Conard, assistant professor of biology, looks no different than he did last spring, but he is now Dr. Conard, having completed his Ph.D. in biology at Kansas State this past summer.
Dr. Conard feels he has benefited from the entire process of studying for his doctorate. "My scientific writing skills improved, and I was able to interact with and learn from colleagues who are leaders in the discipline," he said. "I also gained skills to design and conduct effective scientific research." For the research emphasis of his doctorate, Conard examined the movement patterns, survival and reproductive rates, and genetic status of elk in the population at Fort Riley, Kans. This research was of interest to the United States Army and the Kansas Department of Wildlife and Parks, as both wanted to track how elk moved on and off the military base. Conard is currently researching the movement patterns and contact rates of white-tail deer at the Quivira National Wildlife Refuge.
Conard encourages his students to pursue research as well, and his teaching style emphasizes the value of active participation in the learning process. "I enjoy challenging students intellectually and watching the overall progression and growth that occurs throughout their academic experience. I also enjoy getting to know the students in the major and the opportunity to teach a wide variety of courses." Conard teaches anatomy, physiology, ecology, botany, and environmental classes at the College.
"I am extremely proud of Dr. Conard for obtaining this monumental position in academia," commented Dr. Troy Peters, Vice President of Academic Affairs at the College. "Less than 1% of those who begin a Ph.D. program actually finish; this serves as an example of his commitment and dedication to the field of biology and to his work at Sterling College. Dr. Çonard has been a great addition to the Sterling College faculty."
Prior to coming to Sterling in January of 2008, Conard was adjunct faculty at Washburn University in Topeka, Kans. He has published in academic journals related to ecology. He, his wife Melissa, and their daughter Katie live in Sterling.