Students Meet with World Vision Representatives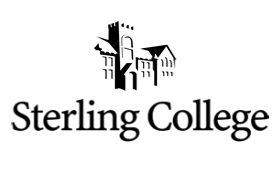 Wednesday, December 2, 2009
"It was inspiring to know there are organizations and people who are doing things-so often the news is only negative," said Jaclyn Coxwell, a senior at Sterling College, after meeting with representatives from World Vision, a Christian organization dedicated to working with children, families and communities to overcome poverty and injustice. It is one of the largest relief organizations in the world.
Coxwell and eight other Sterling College students joined Sterling College President Dr. Maurer, his wife Joellen and daughter Elizabeth, and two other College employees at a dinner arranged and hosted by Jack and Marilyn DeBoer, residents of Wichita and long-time supporters of Sterling College. The students who attended were invited because they had demonstrated a desire for service, both at Sterling College and beyond. The DeBoers wanted these students to meet World Vision employees Zack Aspegren, national director of philanthropy, and Rebecca Leege, director for child development and protection. Fritz Kling, president of the DeBoer Family Foundation and Rob Carter, vice chairman of Changing Our World, a philanthropy and fundraising consulting firm, also attended.
The World Vision representatives told about the broad work of World Vision and their specific areas. Aspegren has worked with WV for more than eight years and has visited more than 30 countries in the developing world. His team of fundraisers focuses on mega donors, helping those with resources to address the root causes of poverty. Leege has lived and worked throughout Africa, Europe and Asia for over 15 years. She leads a team focused on child protection, education and gender issues. "It was cool to hear the stories behind their vision," said Marty Boeschling, a senior Christian Ministries major, "and to hear how God is using them to impact people."
After the WV representatives shared, the DeBoers asked the students to speak about their personal ministry backgrounds and passions. "It was an honor to be with that group of people," said Matt Ehresman, a senior who serves as Sterling's student government president, "and then they wanted to know about us, about our stories."
"One commonality in the students' answers," said Karin Swihart '08, director of marketing communications at the College, "was they all spoke of mission trips they had been on while at Sterling. They became passionate because of what they personally encountered. They are even more aware that the Lord loves them-and more passionate about loving others."
"I was impressed by the seriousness with which these students took their responsibility to help those who are the 'least of these,'" said Joellen Maurer. "They represented a level of maturity, knowledge and love for God's world that was both exciting and inspiring."
Several of these students are ministry majors. Three others plan to be educators; one hopes to work in research and development; and another is studying graphic communications. "I was inspired to know that 'normal' people, with 'normal' jobs and families, can make a difference," said Coxwell, an applied math major. "I want to make an impact in and through the field I've been called to, and being at this dinner reminded me that that's important."
"I sent all of your bios to some of my good friends," DeBoer said to the students, "and told them that the world was in good hands."