Students Serve as Caution Flaggers at Inman Motocross Races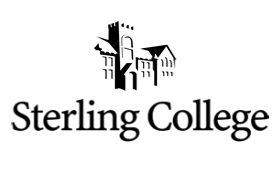 Wednesday, November 18, 2009
On November 1, as riders at Inman Motocross prepared to race and jump at 40-70 miles per hour, twenty-two Sterling College students spaced themselves around the track. If there was an accident, the SC students had a job to do: step out onto the track and begin waving a large yellow caution flag.
This happened-a lot. Sometimes it was just a five-year-old racer who toppled his own bike; other times it was much more serious. "During one of the pro races, two riders crashed right in front of me," said Amy Morrison, a first-year student from Hutchinson. "Two of the fastest riders were coming back around, so I had to step in. It was a little scary." Scary, but necessary. Caution flaggers such as Morrison protect both the fallen riders and those coming over a jump or around a corner who cannot see what lies ahead.
Rishawn Austin, pro-rata faculty and tennis coach at the College, arranged this service project for students interested in motocross as well as for students who needed to complete service hour requirements for their Foundations of Servant Leadership classes. Austin, who rides a dirt bike but hasn't yet raced, enjoys the family atmosphere at Motocross races and thought this service project could benefit both Inman Motocross and SC students. "I wanted to provide my students with a unique and exciting experience," he said.
"This project put me out of my comfort zone," said Stephen Rosendale, a first-year student from Haysville, Kan. "and I liked the idea of being able to help while also getting to experience something new."
Austin also was able to experience something new at this race event: he was asked to pray over the loudspeaker for the protection of the riders. "I feel like we were really able to help," he said, "and I hope to repeat this project, to forge a relationship between Inman Motocross and Sterling College. This was a good way for our students to learn how to serve as part of a larger team."
The students involved agree. "We bonded quickly with the other workers and families at the track," said Rosendale, "because we were all working together to protect the racers. It was a group effort."