Student's Short Film Is Shown at Company Screening in Wichita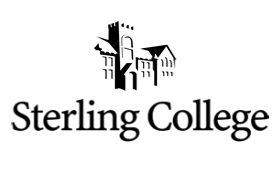 Wednesday, December 16, 2009
It was a combination of circumstances, plucky boldness, and talent that gave Sterling College student Kelly Johnson the chance to have his short film "Milk" previewed last month at a company screening of IMG, a film production company in Wichita.
The circumstances worked like this: The wife of Nick Unruh, a cinematographer at IMG, happens to work at the same school where Johnson's aunt teaches. One day Unruh's wife mentioned what her husband does. Johnson's aunt mentioned that her nephew, then a senior at Lyons High School, is interested in a career in the film industry. The wife gave the aunt a business card; the aunt passed it to her nephew, and with plucky boldness Johnson gave Unruh a call.
That call resulted in Johnson being invited to watch IMG do some filming. He was then asked to serve as a grip for a film. He formed a friendship with Unruh, and when a former schoolmate from Lyons High School approached Johnson with a story idea, he was able to borrow one of IMG's older cameras to shoot the story.
Lyons High School sophomore Carson Schneider is the self-proclaimed "brainchild" of "Milk." "I came up with the story; Kelly put it on paper-and did all the directing and most of the filming," he said. After the script was written, the two approached Lyons High School student Alec Shanelec to play the lead role. Shanelec called the opportunity, "a pretty good start to my acting career."
When Johnson no longer needed the camera, he returned it to IMG. That's when Unruh asked if he would be willing to show the film at a company screening. IMG employees and their families and friends were gathering to preview a just-completed company film, and they were also showing films shot by individual employees. Johnson said yes, and "Milk" was shown.
The film is titled "Milk" because, according to the movie, life is "sour some days and good the others," and the lead character is seen drinking milk at both the beginning and end of the film.
And how was the film received by IMG's employees? "Pretty well," said Johnson. "They said it was good-for someone my age."
Cutline: Sterling College student Kelly Johnson (left) and Lyons High School student Carson Schneider (center) produced "Milk," a short film shown at a company screening in Wichita last month. Alec Shanelec (right) acted in the film.