Summer Classes Open to Public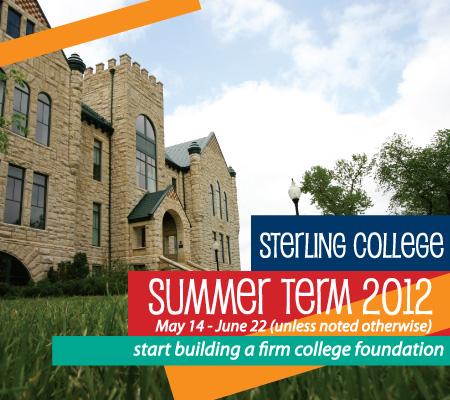 Wednesday, November 30, 2011
If you want to earn college credits this summer or take a class for personal enrichment, look no further than Sterling College. Summer classes will be held online from May 14 – June 22. 
Taking summer classes online is a great way for adults to study a class they have been interested in, but have not had the time to take in a traditional classroom. For high school students, earning credits in general education classes during the summer allows for a lighter semester load and greater focus on major classes once enrolled in college. Summer classes also help prepare students for life as a full-time college student.
Classes offered this summer include Marketing, Gendered/Intercultural Communication, Foundations in Exercise Science, History of World Civilization I, Introduction to Literature, College Algebra and Introduction to Old Testament. Two additional classes will be running on a special schedule. Principles of Biology (non-lab) will be offered May14 – June 1, and Introduction to New Testament will be held July 2 – August 19.
Books can be purchased at the Sterling College Bookstore. Enroll today by visiting www.sterling.edu/academics/summer-term or by calling the admissions office at (620) 278-4364.