Ted Weis to Teach at KU Osher Institute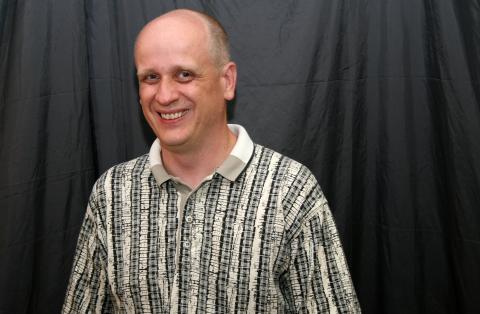 Wednesday, October 10, 2012
Ted Weis, adjunct professor at Sterling College, will teach a series of three classes through the Osher Lifelong Learning Institute hosted by KU on Oct. 12, 19 and 26. Weis' class, "Lost Treasures of the Bible: Discovering Ancient Artifacts," will take place from 2-4 p.m. at Hutchinson Community College.
"We are going to look at archaeology that helps validate the stories of the Bible," said Weis. "Learning about the artifacts surrounding the Bible offers another dimension to the Bible and its stories. It is interesting to look at the ancient tablets and carvings that are historical accounts and mention characters or events in the Bible."
Students will learn about the Babylonian flood tablets, relief carvings of a battle from an Assyrian king's palace, the Cyrus Cylinder and the burial bone box of the high priest who presided over the trial of Jesus.
"Learning this type of information is helpful in teaching Bible classes, but it is also for personal gain," said Weis. "I like to learn about the archaeological side of the Bible."
Weis has a Th.M. from Dallas Theological Seminary and is the pastor at the Congregational Church in Little River. Weis currently teaches Introduction to Old Testament at Sterling College.
Classes are open to the public of all ages. Prices vary on the number of classes taken within a year. To sign up for classes or learn more about Weis' class, visit www.osher.ku.edu.
The Osher Lifelong Learning Institute at KU is partially funded by the Osher Foundation, founded by Bernard Osher in 1977. The foundation's interest in promoting educational classes for older adults led to the Lifelong Learning Institute. Students of all ages, however, are welcome to participate.