Theatre Presents "12 Angry Jurors" This Weekend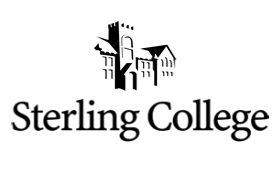 Sterling College Theatre will be presenting "Twelve Angry Jurors," on Friday and Saturday, April 15 and 16 at 8:00 p.m. in Culbertson Auditorium on the Sterling College campus.
The play, written by Sherman L. Sergel and adapted from the teleplay by Reginald Rose, is a suspenseful story about twelve jury members deciding upon a young man's guilt or innocence during a murder trial.
The show is directed by Senior Stuart Parman as part of his fulfillment for bachelor's degree of arts in theatre arts. Parman also designed the set for the show.
The cast includes Nathaniel West, Kacie Rogers, Michael Danski, Houston Smith, Samantha Davison, Matthew Hastings, Vance Stegman, David Ireland, Jordan Stineman, Alex Lawhon-Bush, Emily Walker, Ryan Ehresman, Shiloh Duff, Ted Dower, Andrew Curtiss, and Benjamin Wright.
Tickets are available at the door. The box office opens at 7 p.m. and doors open at 7:30 p.m. Ticket prices for adults are $5. Tickets for students, children and seniors are $3.