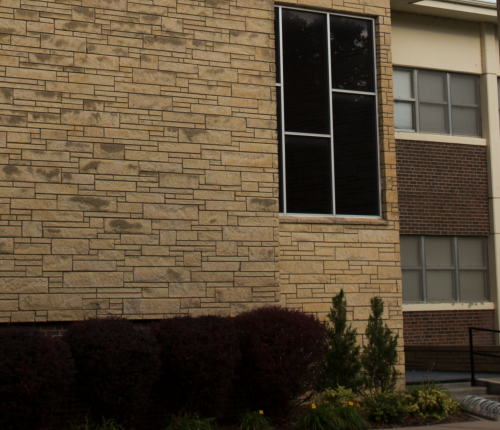 Pre-Physical Therapy
Pre-physical therapy
Pre-physical therapy is a popular option within the biology major and recent graduates have been accepted into top-50 physical therapy programs at the University of Oklahoma Health Sciences center and other schools including the University of Kansas and Wichita State University.  Students also have the opportunity to receive preferential admission status to the physical therapy program at Southwest Baptist University through an articulation agreement with Sterling College.
Students in the program receive a top-quality liberal arts education in the biological sciences and are well prepared for physical therapy school and life after college.  In the words of recent graduate and current physical therapist, Ashley Engellend: "Sterling College doesn't just prepare you for work and graduate school situations, it prepares you for real life everyday situations. I'm thankful for my education, but I know a good education is easy to find. I'm most thankful Sterling has prepared me to live a wonderful life."
Course requirements
In addition to courses required for the biology major, students are advised to select General Chemistry I (CH151) and General Chemistry II (CH152), Biology I: Zoology (BI170), and an upper-level mathematics course during their freshman year.  As soon as possible following the freshman year, students should select General Psychology (BS 125), Organic Chemistry I & II (CH261 & CH262), Genetics (BI260), and College Physics I & II (PH210 & PH211).
In the junior or senior year, students are encouraged to take: Human Anatomy & Physiology I & II, Developmental Psychology (BS225) Kinesiology (ES370), and Medical Terminology (BI210).
Experience
Students are strongly encouraged to gain experience by shadowing medical professionals, interning with a physical therapist, or working part-time in the health-care field.  Students are also encouraged to gain research experience by enrolling in Biological Research (BI441) or summer medical research programs.
Application process
Students will typically apply to physical therapy schools in the summer between the junior and senior year.  Prior to completing the application, students must complete the GRE exam.  Use the Physical Therapist Centralized Application Service (PTCAS) site for all applications and to find information on specific application procedures, deadlines, and program pre-requisites.
Useful sites
Physical Therapy graduate programs