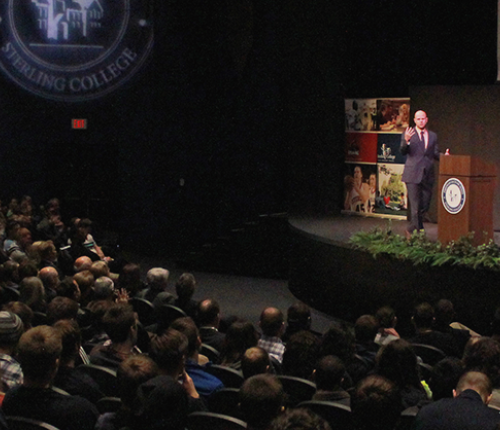 Freeman Lecture Series - Past Lectures
Nikki Lerner - February 5, 2021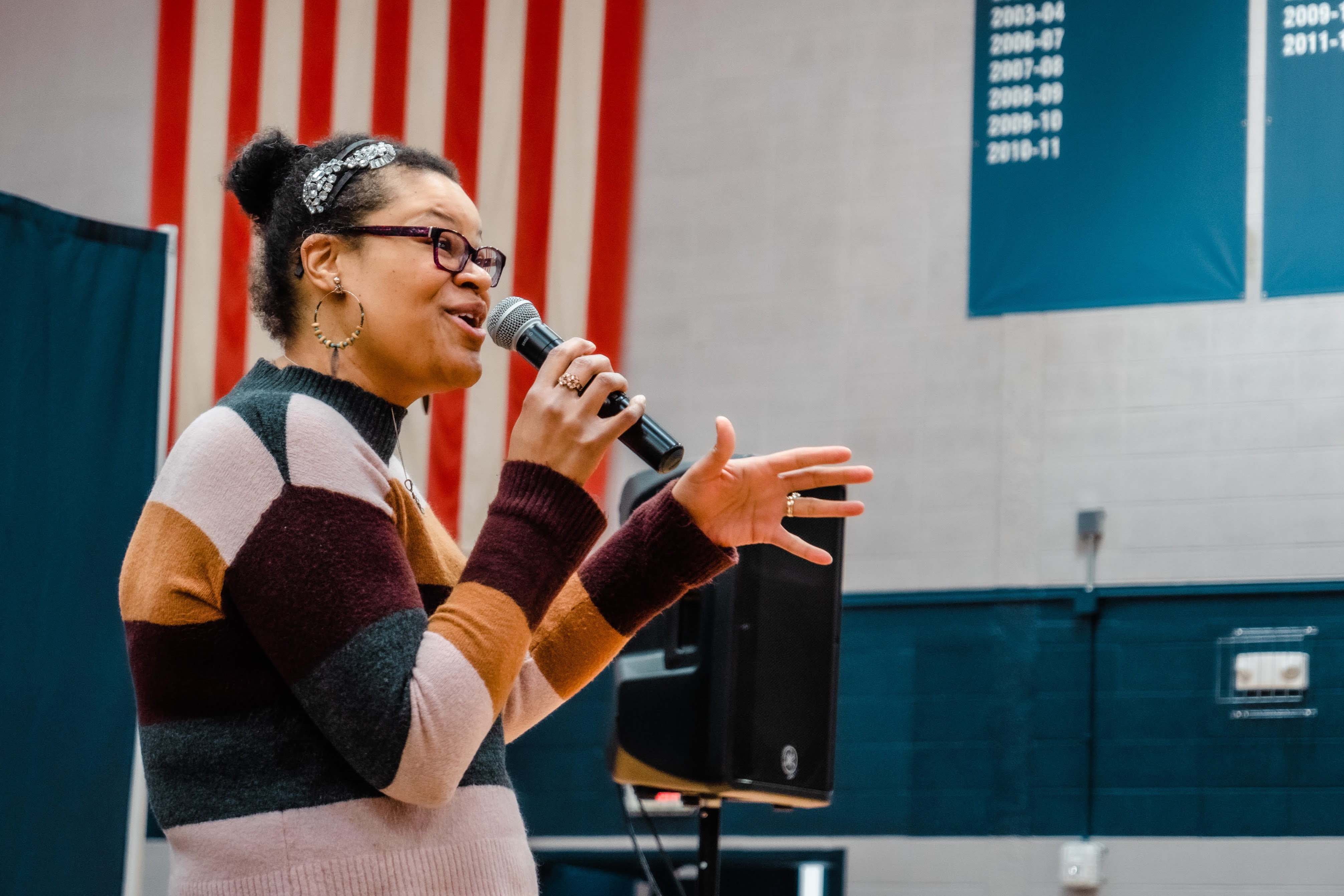 Nikki Lerner is a recording artist, speaker, author and culture coach with over 20 years of practical ministry experience. She seeks to help others engage across cultural lines and is passionate about seeing people come to an understanding of those different from themselves through music, learning and conversation. Lerner brings her talents to churches, conferences and other organizations interested in her unique perspective and expertise on cultural diversity.
Gary Thomas - April 5, 2019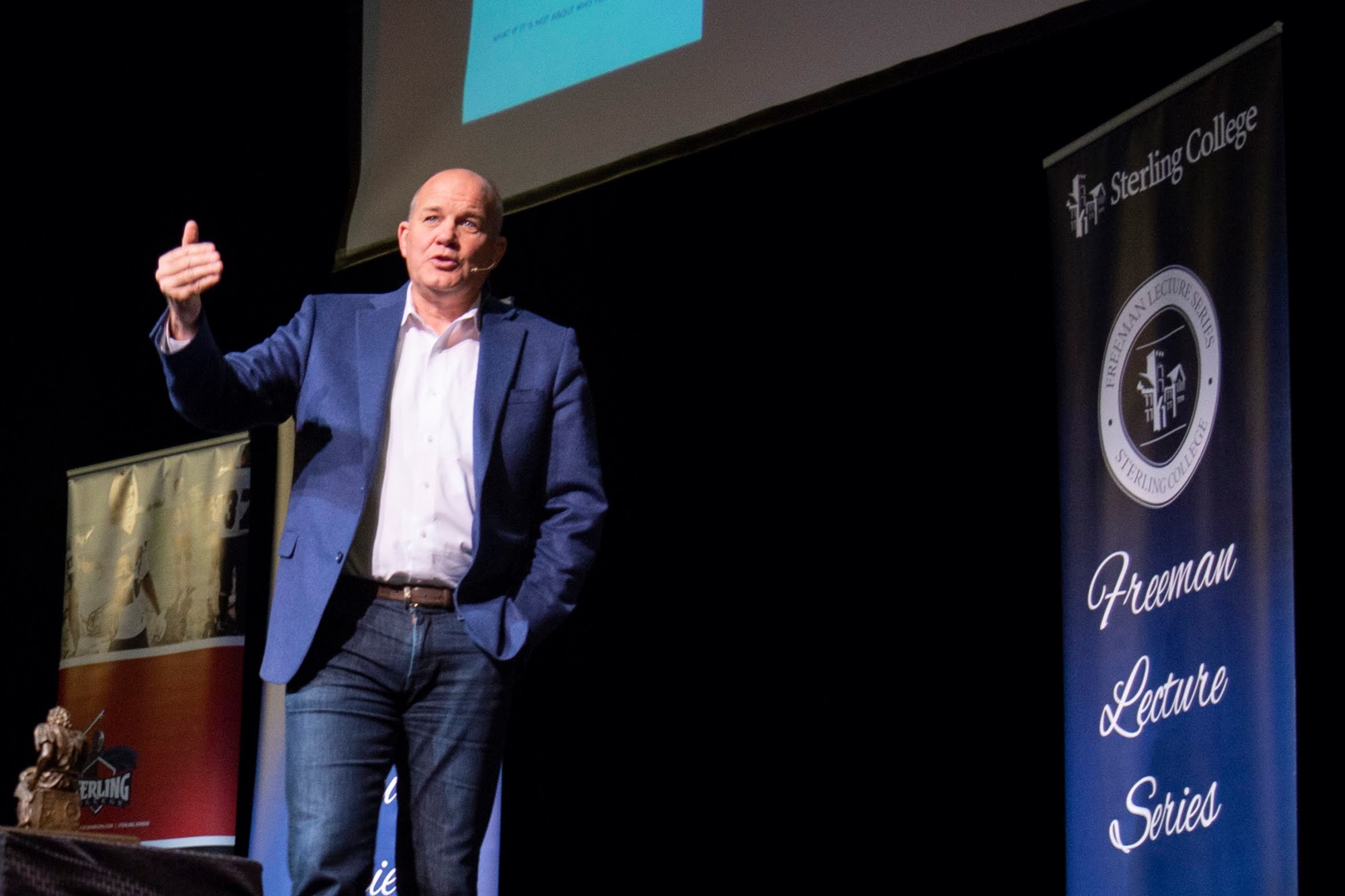 Thomas is a bestselling author and international speaker whose ministry brings people closer to Christ and closer to others. He unites the study of Scripture, church history, and the Christian classics to foster spiritual growth and deeper relationships. Gary is a sought-after speaker at conferences, retreats, and college campuses in 49 states and eight countries.
Dr. Jeff Myers - April 6, 2018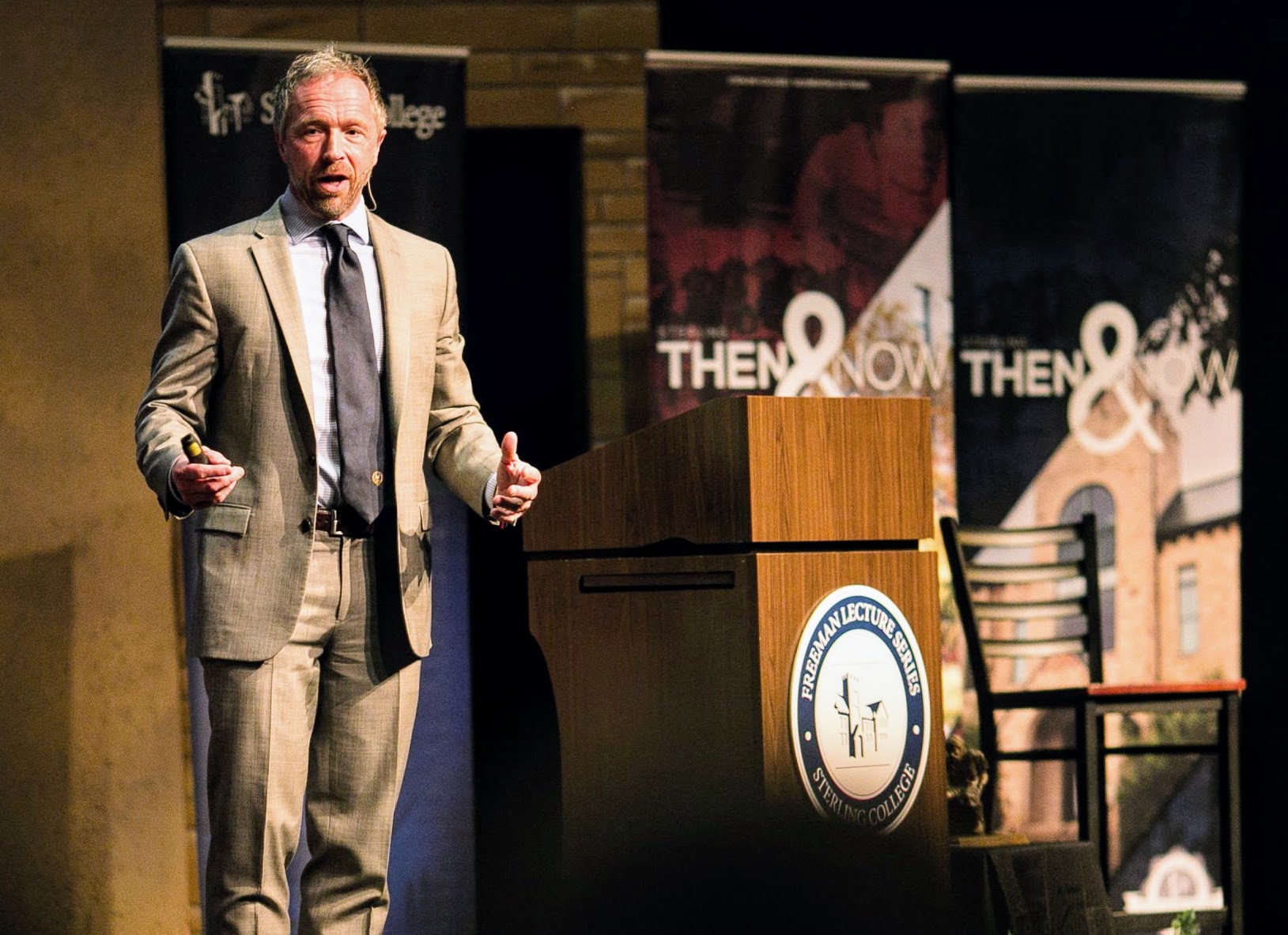 Myers is an author, speaker and president of Summit Ministries, an organization devoted to cultivating students and adults to resolutely champion a biblical worldview. Summit Ministries, located near Colorado Springs, hosts summer worldview programs for 16-21 year olds in three locations across the U.S. as well as semester-long study for collegiate-level students.
Kevin Palau - Oct. 27, 2017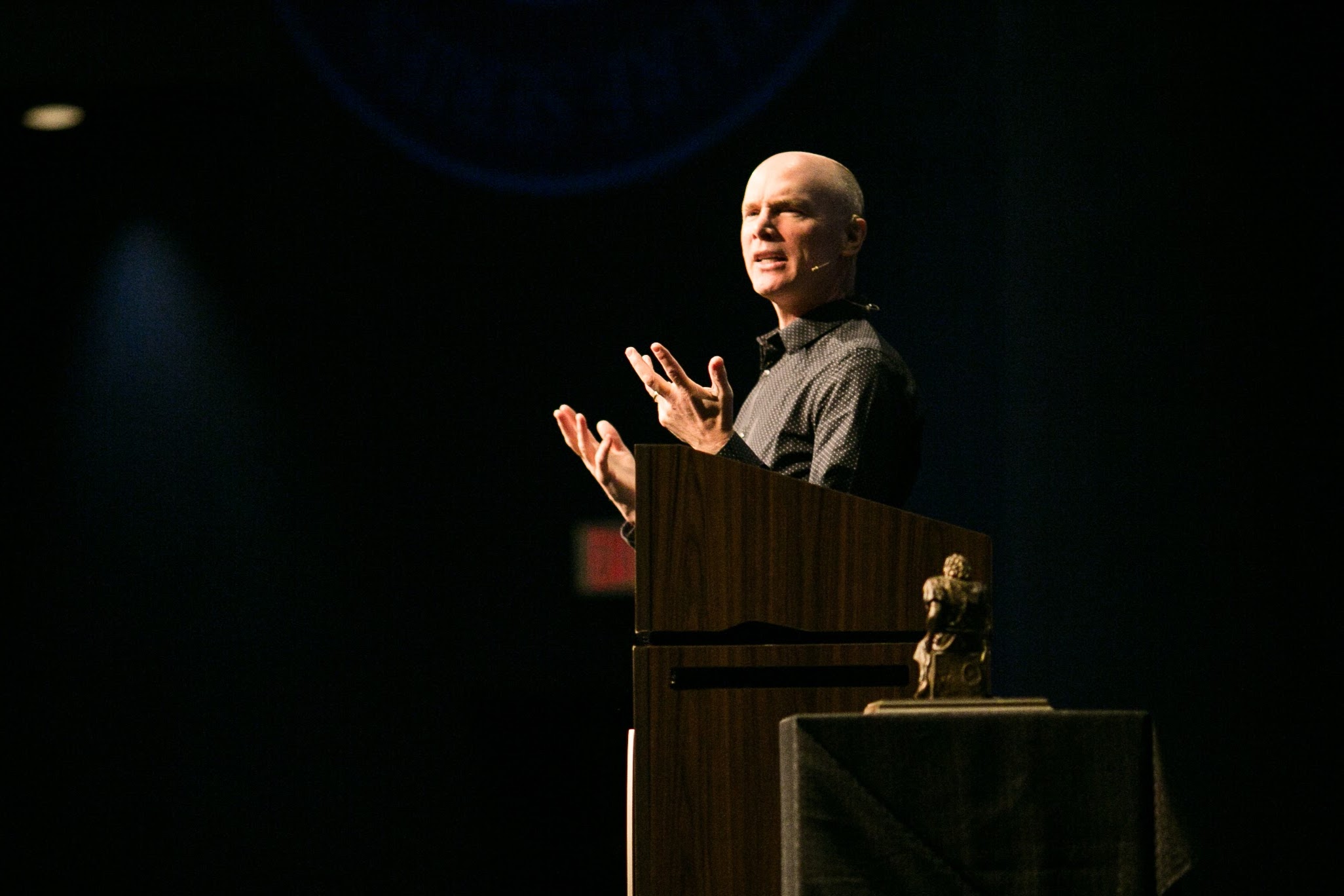 Kevin Palau is president of the Luis Palau Association, a Portland, Oregon based ministry that has shared the Good News of Jesus Christ with 1 billion people around the world through Kevin's father, evangelist Luis Palau. Under Palau's leadership, LPA has produced some of the largest Christian events ever staged.
Dr. Sean McDowell – Friday, April 7, 2017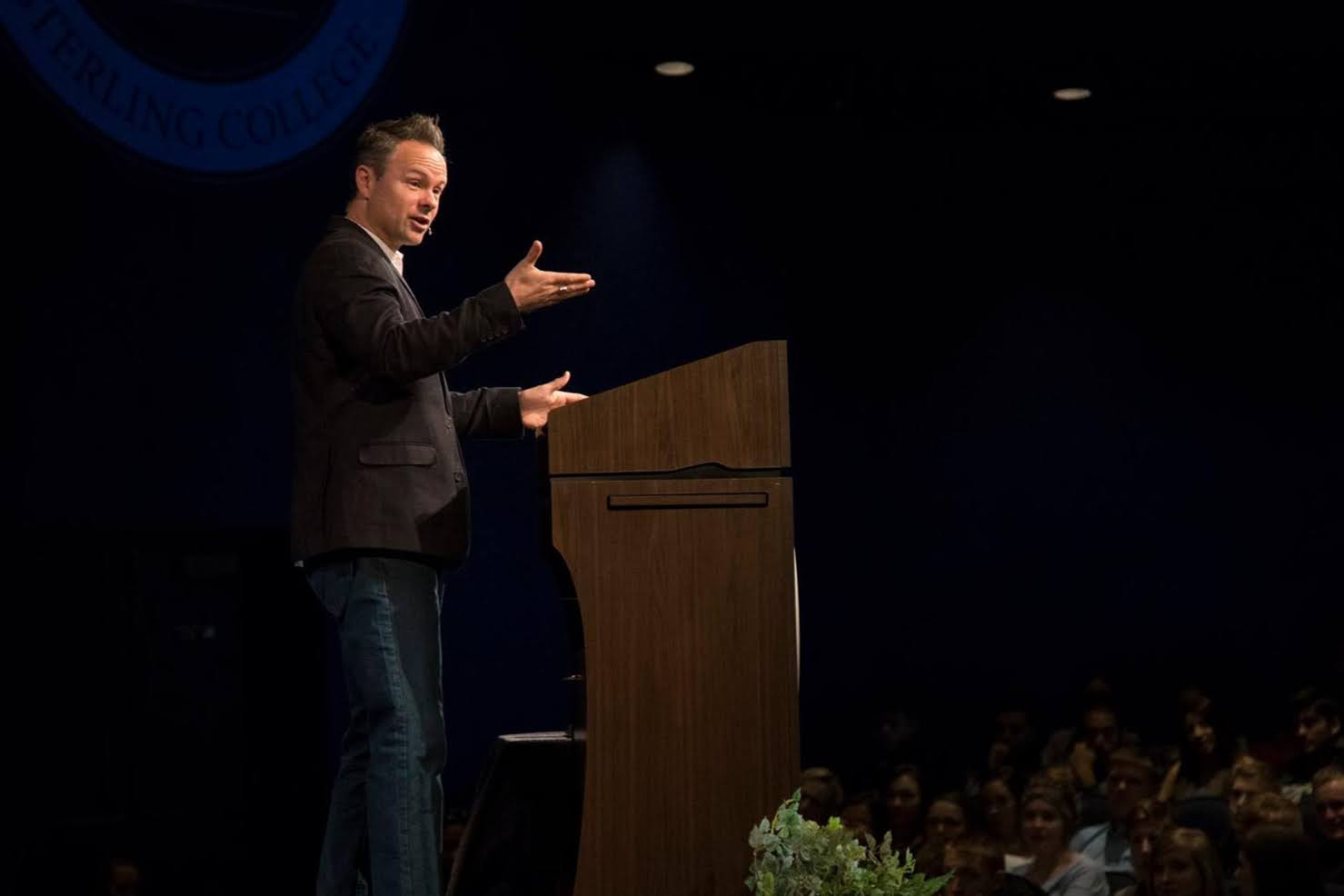 Sean McDowell is a gifted communicator with a passion for equipping the church, and in particular young people, to make the case for the Christian faith. He connects with audiences in a tangible way through humor and stories while imparting hard evidence and logical support for viewing all areas of life through a Biblical worldview. Sean is an Assistant Professor in the Christian Apologetics program at Biola University. Sean is listed among the top 100 apologists. He graduated summa cum laude from Talbot Theological Seminary with a double Master's degree in Theology and Philosophy. He earned a Ph.D. in Apologetics and Worldview Studies from Southern Baptist Theological Seminary in 2014. Sean is the author, co-author, or editor of over eighteen books. In April 2000, Sean married his high school sweetheart, Stephanie. They have three children and live in San Juan Capistrano, California.
Phil Vischer – September 30, 2016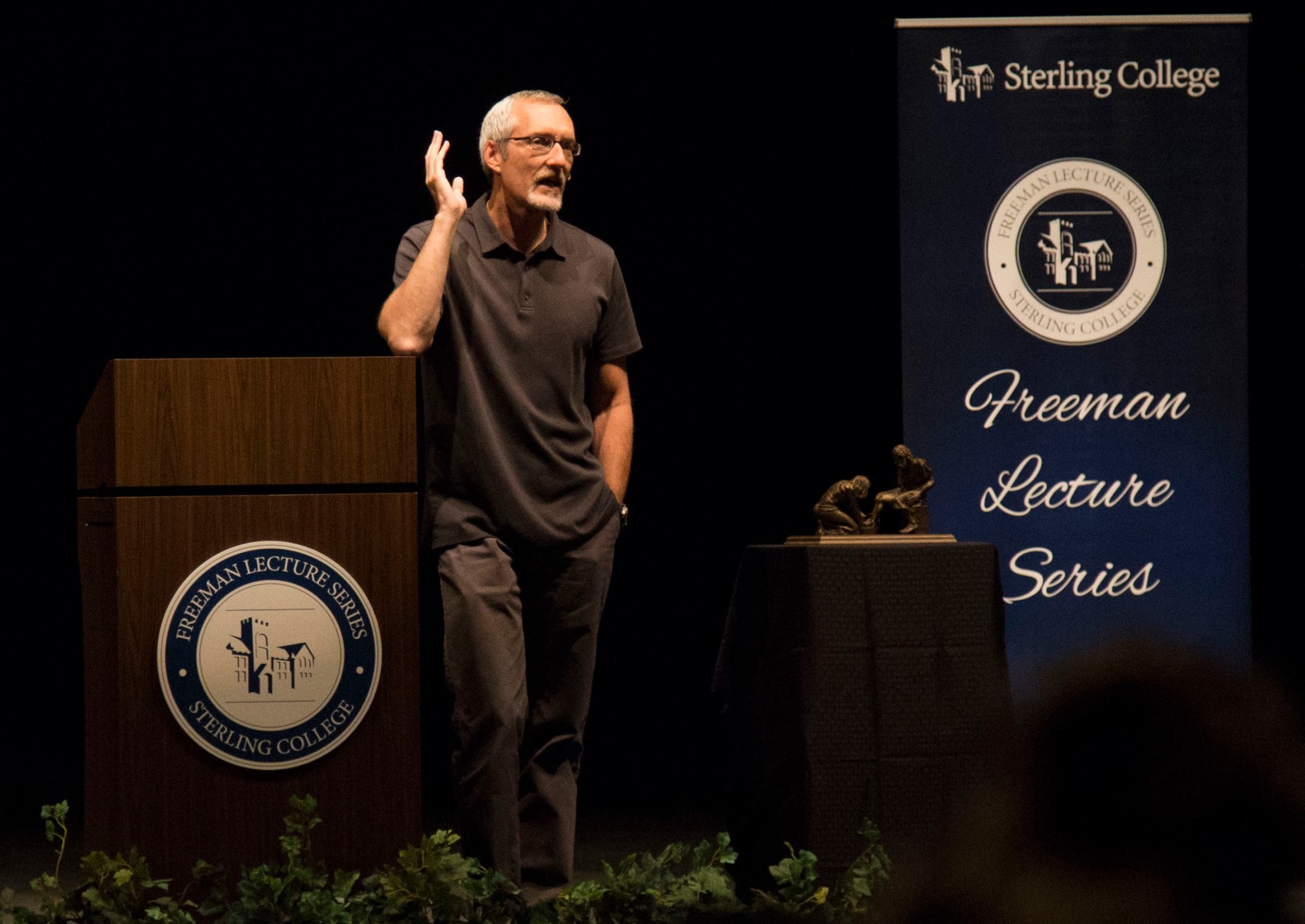 Phil Vischer is an animator, puppeteer, writer, voice actor, songwriter, and the founder of Jellyfish Labs, a creative workshop where he develops new faith-based projects for kids and families. Vischer, who made his first animated film when he was nine years old, founded Big Idea Productions in 1993. He led his team in creating VeggieTales, the computer-animated children's video series that teach biblical values and lessons through vegetable characters. Today, almost 50 million VeggieTales videos have been purchased, and his faith-filled stories can be found in one-third of all American homes with young children. After selling Big Idea Productions in 2003, Vischer has continued his creative involvement with VeggieTales through its current owner. He lives with his wife, Lisa, (a.k.a. Junior Asparagus) and their three children in Wheaton, Illinois.
Brian Ivie – April 22, 2016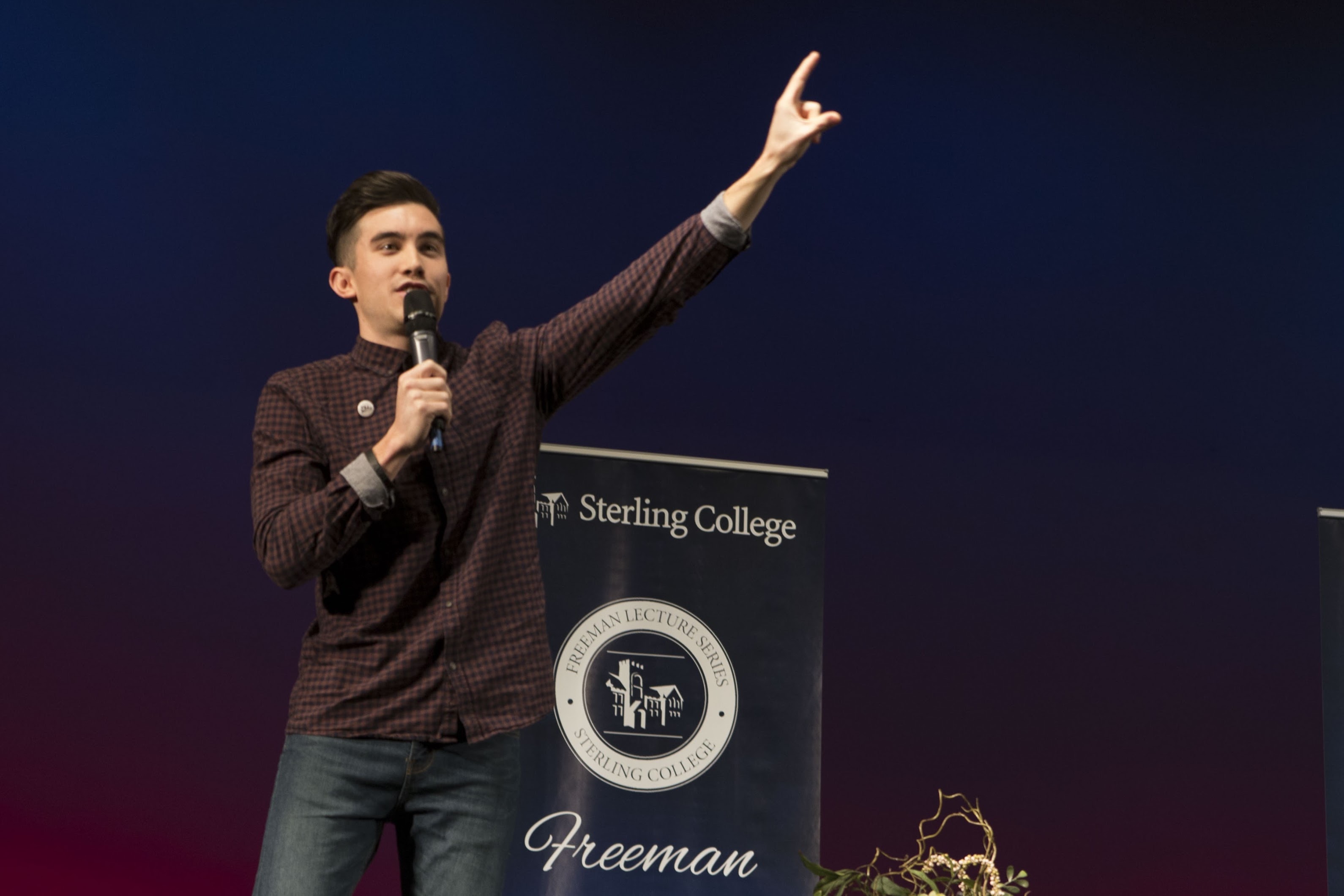 Ivie is the award-winning director of "The Drop Box", a documentary telling the story of Pastor Lee Jong-rak, a man who saves children that have been abandoned because of their disabilities. Ivie also recently graduated from USC' School of Cinematic Arts, and have been featured in publications including The Hollywood Reporter, The Blace, The Washington Times, The Gospel Coalition and Christianity Today. 
Nancy Ortberg – October 30, 2015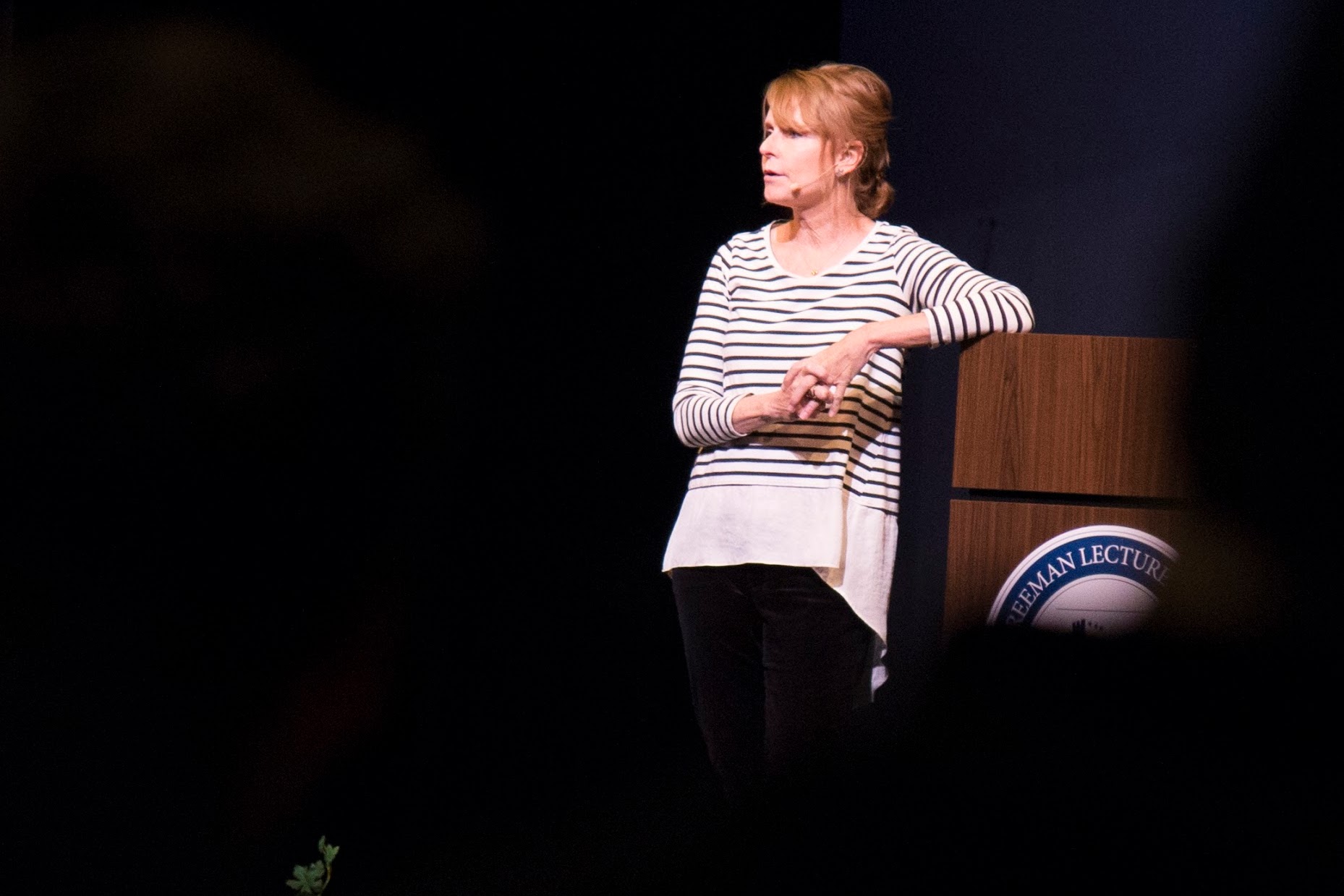 Nancy is the director of leadership development at Menlo Park Presbyterian Church and also a leadership consultant and founding partner of Teamworx2, a company that specializes in organizational effectiveness and teamwork. Ortberg has authored Seeing in the Dark: Finding God's Light in the Most Unexpected Places and Unleashing the Power of Rubber Bands, Lessons in Non-Linear Leadership.
Danny Wuerffel – March 6, 2015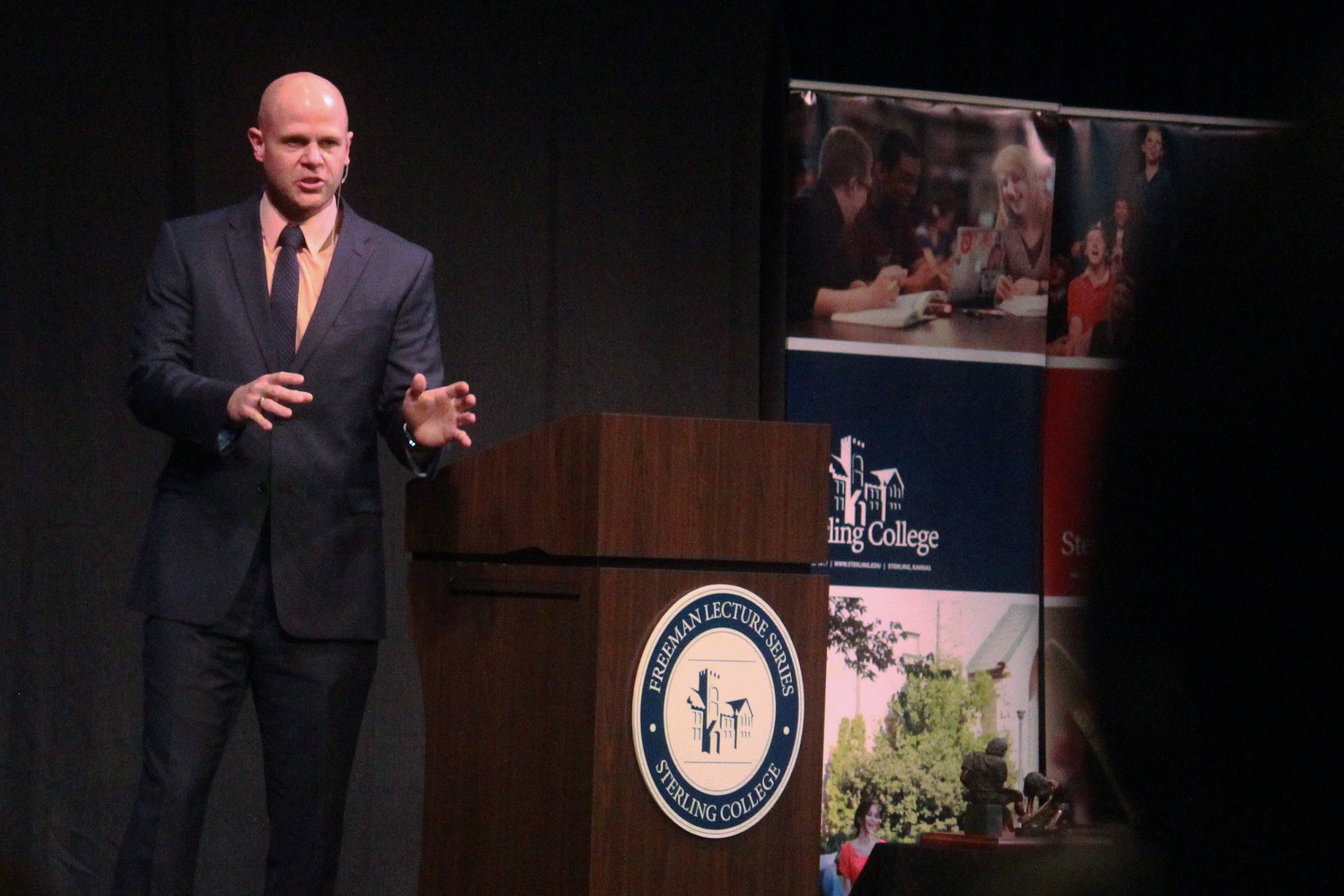 Danny Wuerffel played football for the University of Florida, earning the 1996 Heisman trophy, setting many Gator football records and most recently, inducted into the College Football Hall of Fame in 2013. He played in the National Football League with the New Orleans Saints, Green Bay Packers, Chicago Bears and Washington Redskins. He also played in the NFL European league, winning the World Bowl Championship and selected MVP by the European media. Wuerffel joined Desire Street Ministries in 2004 and is now the executive director. 
Ken Blanchard – September 17, 2014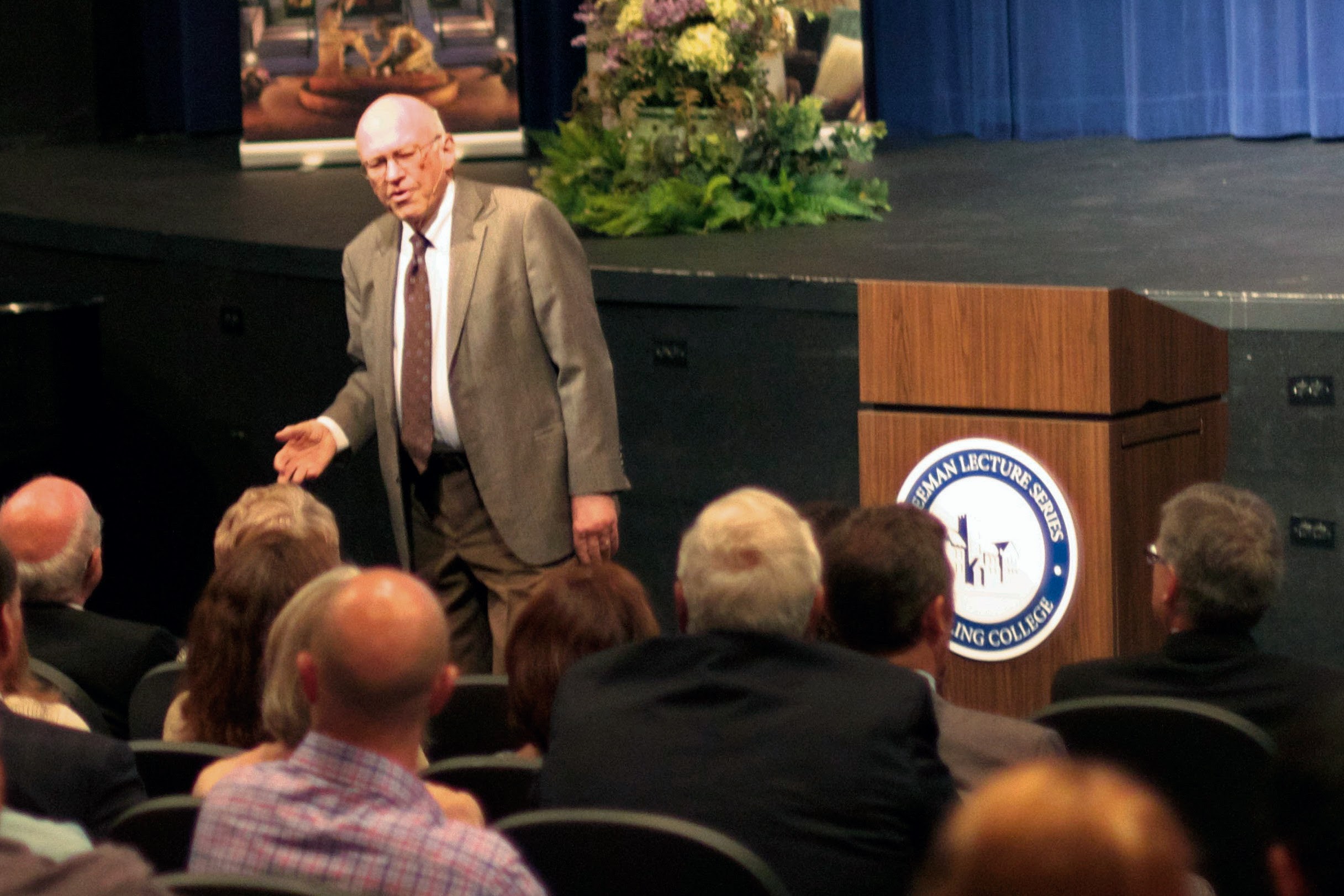 Ken Blanchard is a management expert who has co-authored over 30 best-selling books, including The One Minute Manager, which has sold over 13 million copies. Blanchard's Lead Like Jesus organization facilitated a 10-hour workshop in August for faculty and staff, providing a rich leadership retreat to begin the year.