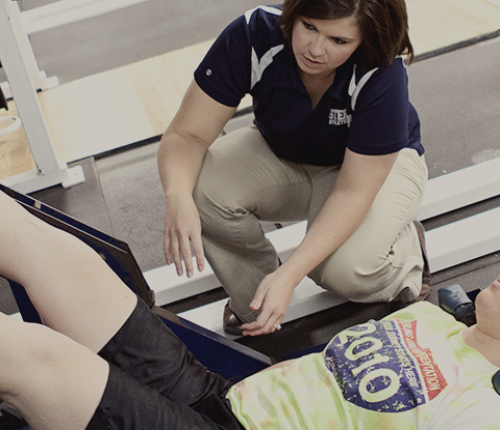 Exercise Science
About the Program
Exercise science plays a vital role in the development of all students. The discipline is rooted in the premise that human beings are created in the image of God and that, for the Christian, the body is the very residence of the Holy Spirit.
The exercise science department helps prepare students for a career as an exercise clinician along with careers in education, community recreation, coaching and personal training. The major also produces the prerequisites for graduate study in a variety of related fields such as kinesiology, pedagogy, sports management and advanced medical or clinical degrees.
Licensures
Health and Physical Education
Secondary Education (PreK-12)
What Can I Do With This Major?
Coaching
Exercise Clinician
Fitness
Graduate study in exercise science (or related fields)
Personal Training
Teaching in health and physical education
Faculty