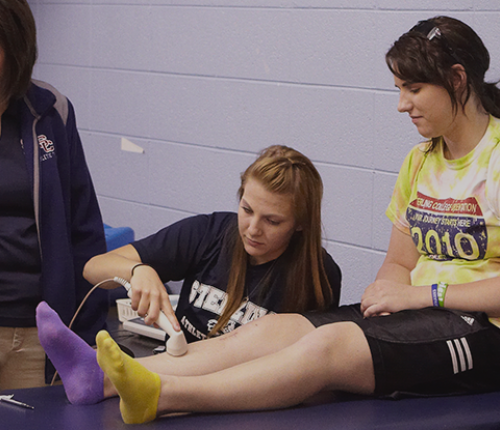 Graduate Athletic Training Program
About the Program

The Sterling College Graduate Athletic Training Program was developed to assist and nurture the spiritual, intellectual, physical and emotional growth of students into the field of athletic training. It is our goal to meet the needs of the students with active clinical participation, classroom instruction and interpersonal relationships.
Once a student enters into the graduate athletic training program, that student becomes part of the athletic training family at Sterling College.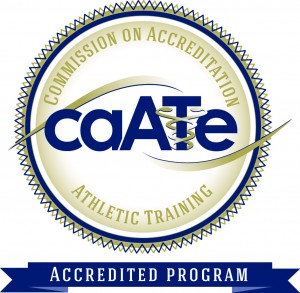 With high expectations and rigorous educational standards, it is our objective to produce the finest Christ-minded and servant leadership-orientated athletic trainers in the country.
The graduate Athletic Training Program at Sterling College is accredited by the Commission on Accreditation of Athletic Training Education (CAATE). Sterling College's request to change the degree level was approved in December 2017. The program is currently accepting applications to the Master of Science in Athletic Training Program.
Sterling College is no longer accepting students into the undergraduate athletic training program. The last undergraduate cohort is expected to graduate in May of 2020.
For more information about the Master of Science in Athletic Training Degree, please contact Dr. Ryan "Pete" Manely, Program Director.
What Can I Do With This Major?
Athletic trainers (ATs) are highly qualified, multi-skilled health care professionals who collaborate with physicians to provide preventative services, emergency care, clinical diagnosis, therapeutic intervention and rehabilitation of injuries and medical conditions. Athletic trainers work under the direction of a physician as prescribed by state licensure statutes. The student, after successful completion of the program, is eligible for the Board of Certification Exam to become a certified athletic trainer. After passing the exam, possible job opportunities include: clinic outreach, secondary schools, college, professional, hospital, NASA, military, industrial and educational athletic training settings.