Lady Warriors Down Dallas Christian Again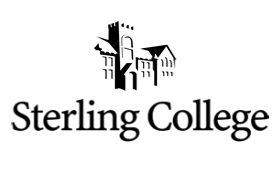 Saturday, September 4, 2010
Sterling, Kan. - The Lady Warriors of Sterling College defeated the Crusaders of Dallas Christian College for the second time in as many days three sets to none. Sterling is now 2-1 on the season and will face Oklahoma Wesleyan University in the final match of the Sterling Invitational this afternoon around 3:00.
The Lady Warriors got off to a slow start in the first set, allowing Dallas Christian to hang in the set. Late in the first set, the Lady Warriors went on a run sparked by sophomore outside hitter Tia Sager. Sager went on a run in the first set with four kills. Sophomore setter Adriana Gonzalez added five assists in the first set. At the end of the first set, the Lady Warriors were victorious 25-17.
In the second set, Sterling was more dominant. The Warriors attacked early and often, keeping the Crusaders confused and off balance. Caitlin Magee, a junior middle hitter, looked good in the second set with three big kills. Freshman middle hitter Gelisa Thornton added two kills along with two kills for Sager. Heather Davis, a freshman from Sterling, Kansas, took over setting duties from Gonzalez in the second set and helped to lead the Lady Warriors to a 25-10 second set win.
Sterling controlled the third set, carrying over momentum from the second set. Davis continued as setter in the set, assisting on multiple kills to both Sager and freshman outside hitter Carly Cramton. Sager had five kills in the set while Cramton added three kills. In the end, the Warriors finished off Dallas Christian 25-11, closing out the match.
Sager led the Warriors in kills with eleven in the match and added four service aces. Davis showed promise as a setter, leading Sterling with fourteen assists to go along with her three service aces. Magee and Thornton controlled the middle of the net for Sterling, combining for three blocks between them. The digs leader for Sterling in the match was sophomore defensive specialist Brittany Honea.
Coach John Harding's record increases to 2-1 in his inaugural season.
The Warriors next match will be this afternoon against Oklahoma Wesleyan in the final match of the Sterling Invitational.