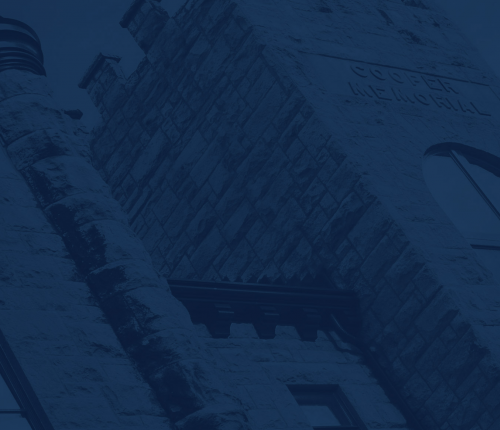 Class Notes 2004
Gretchen (Bury) Kramp (Behavioral Science)
Hey everyone! Justin and I wanted to announce the birth of our second daughter, Caroline. She was born on Aug 1, 2007! She is doing great. Jillian is now 2 years old and a great big sister! You can check out some cute pics on Facebook. - 2007-10-03
http://www.facebook.com/profile.php?id=501485183
Heather Beard (Biology)
Hey! I am here to get in touch with a few of my college buddies! Where have you gone?! I need e-mail addresses, so... Alanna (Stamm) Owens, Sarah (Parker) Miller, and whoever else wants to e-mail me with an updated address or get in contact with me my address is: heatherbeard2@hotmail.com. I am getting married on September 8,2007! Yay! I would love to keep in touch! ~ HB ~ - 2007-04-03
Kim Staley (Communication)
You guessed it! I'm getting married...March 31, 2007! Dustin asked me to marry him just after thanksgiving, and now we are on the countdown. Yippey! - 2007-01-30
Sarah (Parker) Miller (CE)
Hey everyone! Jeremy and I moved to Ohio in November to serve at Mennonite Christian Assembly in Fredericksburg. Jeremy is serving as senior pastor (sounds a little funny, huh?) and I'm just joining Bible studies and doing the pastor's wife thing I guess. We are really enjoying where the Lord has taken us.
This is on a totally different subject. We were watching the KC Chiefs the other night when we noticed a familiar face on the Miller High Life commercial...Wendell Middlebrooks! I know I'm a pastor's wife and I shouldn't be promoting beer commercials, but it's hilarious! You can find it on www.youtube.com. Just search Miller High Life Commercial and choose the "Bistro" commercial. It's great! - 2007-01-07
Andy Ramirez (English)
Hey, everyone. I have looked the Sterling website a few times now and decided it's time to post on this wonderful things we call Class Notes. Anjie (Nicholson) and I have been married for a year and a half now and it's awesome. I am currently on my last semester (God willing) of grad studies in Spanish at Wichita State and Anjie is halfway through her second year teaching as Middle School and High School Band and Choir director at Pretty Prairie Schools. We are living in a duplex in Cheney, KS and really hope to move into a house this summer. I really want a job that will be God-honoring and a lot of fun once this grad thing is done with. Other than that, there's not a whole lot to say. No kids or pets to speak of yet, although we would like to have a dog in the next year. God bless and hope to see more updates of what's going on in all your lives. - 2006-12-19
Rachel Malay (Theatre/Communications)
Hello! I discovered this site and realized I don't have an update here. Ryan and I have been married for over two years now, and are loving it! I am a youth services librarian at the Port (public) Library in Beloit, KS. Ryan teaches at the high school here. Other than work, we have kept busy with directing the high school musical, and Ryan coaches wrestling for kids of all ages. - 2006-12-16
Amy Eubanks - Cyphers (Graphic Design)
Hello all you Sterlingites! I miss the days. I left after my freshman year to become a KSU Wildcat but still have a soft spot for Sterling College and it's people. I would love to get in touch with you all again.... Paula (how are you??), Christy (roomie...you had a baby!?) I am married to Bryson and have a baby girl too. She is going to be 5 months on Christmas. I am loving the mommy job, as well as being a photographer and graphic designer from home. I keep really really busy. Please get in touch, I would love more updates! This is so fun. - 2006-12-12
Sarah (Parker) Miller (CE)
Hello friends. I feel like I'm the last person to know about this class notes thing. But I like it. It's great to hear what some of you are up to. =) Jeremy and I just finished a year of missions in August. We trained in Columbus, Ohio, spent 4 1/2 months in Phoenix, AZ working with an inner-city after school program, and then we traveled around the US with our team for 4 months doing music and drama ministry in 11 states. We are currently in the Hutchinson area awaiting news on a pastoral position in Ohio. God is good and we feel really blessed by His love and grace poured out to us. May He bless all of you abundantely! - 2006-10-19
http://www.xanga.com/jeremysarah
Wes Moore (RP)
Hey everybody! It's good to get some updates from people... I miss SC, but we are doing great here in Fort Collins. Bonnie and I have been married for over two years now, and we are loving it. She is working on her teacher's license/Masters in Curriculum and Design, and I am working for a bank. We spend a lot of time at our church (www.FBCFortCollins.org) working with the youth there, and Bonnie works for Starbucks. Maybe some big news coming up in the next few months... - 2006-10-12
Kim Staley (Communication)
Hello everyone! It's been a while since I have had a chance to check out what is going on in everyone's lives. Sounds like everyone is busy for sure. I am currently living in Florida, where there are two seasons HOT and HOTTER. I am a FDCA for a chiropractor, which keeps my time and energy very occupied, but I love it! I moved here four months ago to be closer to my boyfriend, Dustin, whom I have been dating for almost two years now. No ring yet, I'm sure that the entire world will know when that happens! If anyone ever wants to vacation in Florida, please feel free to contact me. I'm always willing to give up my room for an old friend! - 2006-09-22
Kate Wise (Communication/Theatre Arts)
Hi! I've moved to Emporia, KS with a childhood friend to start on my Masters of Library Science at Emporia State University. I'm really enjoying the courses, but being back in school sure reminds me of all the great people and wonderful experiences from Sterling! If any of you are in Emporia, feel free to stop by - in the mornings you can find me in the Newman Division of Nursing Library (it's right next to the hospital) working as part of my assistantship. I enjoy hearing how everyone is doing, so please keep updating the notes! - 2006-09-14
Anna Detrich (Christian Ed)
I'm back in the States after spending a year working at Lithuania Christian College in Klaipeda, Lithuania. I just moved to Omaha, NE, where I will be working as a Conference Services Manager (meeting & event planning) at a corporate Holiday Inn. - 2006-08-19
http://www.adetrich.blogspot.com
James Dinkel ()
Did Paula Svaty marry Michael Gray? The actor? Captain Marvel? He's gotta be like 60 years old?! - 2006-08-18
Kevin Smith (Biology)
Well this is nice. I didn't even know sterling had this site. Just trying to find old friends again but for all who read this, I will be getting married in February of 07. Never really thought I would find someone but the Lord does provide. It's a funny story since I met her at Sterling but she never went to school there. Justin was recruiting her for the lady's soccer team. Anyways, I finished Rad tech school in Denver in 04 and now live in Phoenix. Life is grand. It would be nice to hear from people. Keep posting.
- 2006-08-15
Jaime Schechter (Christian Education)
It has been fun to hear updates from people via these class notes. We are slowly transitioning to our life here in Ohio. For up-to-date info on our lives and new house project, check out my blog. The link is below. - 2006-07-11
http://jaimeschechter.blogspot.com
Paula Svaty-Gray ()
Congratulations, Heather! And, to all the new couples and parents. I take it everyone is embracing the "real world" and loving life? It's great to hear about all the changes happening. I believe we have one of our own returning to the states soon so welcome back, Anna. I hope all is going well for everyone. Michael and I are heading back to Ellsworth with his job change so that's always fun-but also the only interesting thing in my life right now. If you know of other classmates around, get them hooked up with the notes page. There are a lot of people I haven't heard anything about in a while. Take care, all! - 2006-06-28
Heather Beard (Biology)
Hello again! I guess I've been the last person to submit something once again. I have EXCITING news! Danny proposed to me on Saturday, June 17th, 06. Really big, awesome surprise! I just thought I'd let everyone know that it is "official" we ARE engaged! Yay! - 2006-06-21
Heather Beard (Biology)
Hello! Wow, it's been forever. I'm doing well, but still can't believe college has already came and went. I am working as a Toxicology Study Technician at Bayer CropScience in KC, KS. I am happy with what I'm doing, and am glad it has to do with my major! I live in Overland Park, KS with my 1 yr. old black lab mix dog, Bella! She's a handful! I am dating Daniel(Danny) Davignon going on 2 1/2 years now! :) And I might as well tell you about him since he won't be writing a class note any time soon... He's busy going to KCUMB (Kansas City Univ. of Medicine and Biosciences) - Medical School. He will be done with his second year in July and starting his hospital rotations in August '06. Exciting! He's not sure what type of D.O. (Doctor of Osteopathy) specialty he wants to get into yet, but he'll decide sometime soon. Well, that's the latest news with me. (I hope there wasn't a limit of words to type on here!) :) God Bless! - 2006-03-07
Christy (Johnson) Waller (History/Gov't)
I would like to announce the birth of our daughter, Michaela Jade! She was born on December 19th, 2005 at 9:08 AM. She was 8 lbs, 20 inches and has beatiful red hair. She is doing great and growing so fast!
We are still in Athens, GA where Christopher is halfway through his MFA program in theatre design. I am looking for a job that I can do from home and loving being a mommy. - 2006-01-16
http://babymichaela.ideate.net
Gretchen (Bury) Kramp (Behavioral Science)
Hey all! Justin and I wanted to announce the birth of our daughter Jillian Laine! She was born on September 15th, 2005 at 3:39 pm. She was 7lbs 5ozs and 18 1/2 inches long. Now at a month old, she weighs about 10 lbs.
We are now living in Overland Park, KS. We left GA in May so that we could be close to family when Jillian was born. Justin is working for a software company, iModules, as a Solutions Engineer. (Justin wants me to add that his company provides online alumni communities that are way cool!) Since Hurricane Katrina, Habitat has turned my internship with Resource Development into a full-time position. So, I am gearing up to work for them from home here in KC.
Well, take care - and keep in touch. It's been fun reading everyone's updates!
- 2005-10-19
http://baby.ideate.net
Alicia White-Garrison (Business Administration)
Hey friends, it's so good to hear that all of you are doing great. I know I didn't graduate with y'all but still feel like I'm a part of this class :)... James & I just moved to Tulsa, OK to start a new adventure. He is coaching baseball at a local high school down here and I am an accountant at an oil & gas company which I know doesn't sound exciting to most, but if you know me, I'm absolutely loving it. Oh, and we also have an addition to the family ... nope, not a baby yet... we have a little lab, Pudge, who keeps us on our toes. Hope all of you are doing well and keep in touch. God Bless !! - 2005-09-20
Nicky Marx (Communications)
Well, this seems to be the thing to do these days and I didn't want to be the non-cool kid. So saying hello to all you people reading this should automatically qualify me as one of the cool people I have always wanted to be. For all who are dying to know, I am in Lyndonville, Vermont. The Green Mountain State. Go Jayhawks. I am working as a residential counselor for emtotionally troubled teenage girls. It is a ministry called the Fold Family Ministries. I live in a house with 5 teenage girls and 4 other staff. The boys and girls home are both looking for people to come work as counselors, so if you or anybody you know think this is something you would love to do (I mean, honestly, I didn't see myself doing this either), check out our website at www.thefoldinc.org. I have been here since June 15, 2004 and plan on staying until August of 2006. But who the heck knows - God could tell me to leave tomorrow. Oh, yeah, my favorite food is spaghetti, I love "Napoleon Dynamite," and I am a closet fan of Kenny G. - 2005-09-17
Kim Staley (Communication)
Hiya! I feel like I haven''''t been in the Sterling bubble for a long time...I guess it has been over a year now. It''''s amazing how many different things God can throw our way in such a short time. I am currently living in St. Louis and training to be a manager for a shoe store (FinishLine), it''s pretty intense sometimes. I hope that all is well on your end of the world...Isaiah 41:10. God Bless! - 2005-08-17
Paula Svaty-Gray ()
Anna, it sounds like you are off on another adventure-keep us posted as to what you''re up to. My life is way too dull!
Can you believe we''ve been out over a year? I bet we''re all doing exactly what we planned...well,
We have 3 classmates and a spouse out on a seminary search adventure-you might keep them in your prayers.
Take care all-if anyone reads this. It''s a great idea if we can keep it up. - 2005-08-16
Christine Thomason (Theatre)
Hey all,
I didn't even know this page existed. I'm currently working for the USPS, awful hours, great money. The link is one that Kate put in on the wrong year. It is for a yahoo group that Kate and I set up to keep in touch with everyone. Feel free to join!
Christine - 2005-06-13
http://groups.yahoo.com/group/sc_bunch/
Todd Caywood (Art, Computer Science)
Greetings all. It was nice to see some fellow classmates at graduation. It's hard to believe that we've been out a year now. I'm currently still living in Sterling and no I don't live with my parents anymore, since they live there also. I have my own place and it's great. I'm currently working in Hutchinson as a web developer for AgTrax Technologies. It's not exactly what I'd like to be doing, but it's a start at least. So, if you need help with this website thing that you're talking about, let me know. I might be able to help, since that is what I do. Drop me a line sometime: toddcaywood@hotmail.com. Later. - 2005-06-03
Jaime Schechter (CE)
I was just wondering if any of you were interested in creating a class website of our own. Andrew and I own a few domain names of our own and we have an extra one. It does cost a little bit but we would be willing to cover that if we have an interest in it. I checked and www.scclass04.com is available but I would appreciate feedback. I would be glad to set it up and manage it as long as there is plenty of interest. Please pass along the idea to other SC 04 alumns. Please email me ideas, suggestions, etc to jschechter@sterling.edu. Thanks! - 2005-05-20
http://theschechters.com
Paula Svaty-Gray ()
It was great to see several of our class at the 2005 graduation. Many of us finally got to catch up. It seems marriage has afflicted a good many of us-with no complaints that I've heard! Jaime, I'll admit I was confused as well but it's good to see you're back with us! :-) I'd love to get that website up and running.
For those of you who are curious (or those that could care less) I'm working at SRS which has nothing to do with my major, yeah. I will just say that it makes me thankful every day.
But, it should allow me to help Sterling...I hope I won't be alone in that! Take care till next time! - 2005-05-18
Anna Detrich (CE)
Hey...I'm a bit confused as to why some of our class posted under 2005, but whatever.
I'm living in the grand metropolis of Sioux Falls, SD right now, and loving it (okay, not so much the South Dakota part...) but I'm moving back to Lithuania in August for at least a year. adetrich@yahoo.com - I'd love to hear from you! - 2005-05-13
Jaime Schechter (Christian Ed)
I noticed that I accidentally posted on 2005 before. I would love to help us get a class website set up. If you are interested please let me know. I have several resources to use since I am married to a web guy. Anyway, I would love to get something set up. Please feel free to email me and I will post here the address if we get enough people interested - jschechter@sterling.edu or ajschechter@cox.net. - 2005-05-13
http://www.theschechters.com
Jaime Schechter ()
Hello Classmates, I think this is a neat way to stay in touch. Many of you may not know but I am the classes representative on the alumni council. Please feel free to email me with concerns, etc, about being an alumni of Sterling College. I would love to hear from you. I would love to hear more about what you all are doing now. Let''s keep posting! - 2005-05-11
http://www.theschechters.com
Stacy Zerr (Theatre and Religion)
Hey, ya'll, i've moved to Kinston, NC where i'm serving as a Child Care Worker for the Baptist Children's Homes of NC. WOW! It's a tough job, but there's also a lot of blessing and i'm giving these kids a the skills, love and encouragement that they need to complete high school and deal with there individual situations. So, if any of ya'll would like to visit the lovely North Carolina coast, please stop on in! stacyjozerr@yahoo.com - 2005-04-12
Paula Svaty-Gray (Business Administration)
Hey, all, I'd like to invite you to sign in/log in with your emails to the alumni page. With technology now, our class should keep in touch better. I'd like to get a webpage up-however, my skills are somewhat lacking so if anyone has suggestions...Also, I thought you'd like to know that at Homecoming, I noticed our class gift wasn't being used. So, I checked into it and was told that it is now being used daily and it has been great. Take care and I hope you all are doing well!
- 2005-03-30
christy thellman (behavioral sciences)
HEY EVERYONE!!
i left sterling after my freshman year, which was a huge mistake on my part. id really like to reconnect with a lot of you, so feel free to contact me through email (cthellman@hotmail.com) or through aol instant messanger (user name pixistardust24) i hope that everyone is doing well, and i look forward to talking soon!! god bless and take care. - 2005-03-28