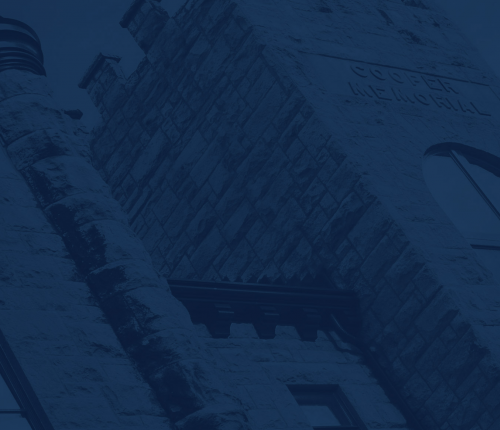 Class Notes 2005
Diana Cole (married name Keith) (undeclared)
Nice to see familiar names and catch up with a few. Living in Madison Indiana work as a Licensed Clincial Social Worker with the mentally ill. Married 21 years with a daughter turning 16 in 31 days!! YIKES (means she will be driving on her own in 60 days!) Blessings to all and may 2008 bring happiness, joy, and peace.- 2008-01-02
Alicia Elliott (Stones) (Elem. Ed)
Hey! It has been awhile since I have written on this! It is great to get on and see what everyone is up to! Well, things here are great! I am still living in Topeka. I got married one year ago last May to a wonderful man! We had our first daughter, Peyton, 3 months ago! Man.. has life changed in just three months! Being a mom is the best thing in the world! I am still teaching first grade here in Topeka, and I love that as well!My hear is at home with my baby girl,but staying home just really isn't an option now! God is good though becuase my mom is taking care of Peyton which eases my mind!! Well, I rambled on enough! Well, hope to see everyone soon! Keep in touch! - 2007-09-28
Laura Sterling (Theatre)
hey all, just wanted to say i miss you and life is good. i am graduating cooking school in a month and go from that to a position as cook for a research vessel based out of seward,ak. i'll be out three to four months at a time, we are doing research on mammals and marine life. its pretty cool. anyway. tlk to you all later. - 2007-05-29
Jeri Miller (Elementary Education)
Just wanted to let everybody know that I am currently teaching 1st grade in Hutchinson and LOVING it!! I have a great set of kids and super staff to work with. I am 12 months away from getting my master's and we'll see where I go after that! :) - 2007-05-07
Kathryn Schaffner (Theatre, Literature, Secondary Education)
Hey all. Thought I'd let you know Matt and I have been busy in our 2 1/2 yrs of marriage. Audra Elise Schaffner was born March 30,2005-most of you knew that! But what you didn't know was Gabriel Reuben was born August 11, 2006! Gavin is in school now and i am enjoying being at home with the kids for now! - 2006-11-29
Carrie France (Christian Education)
Just thought I'd check in and say hello. I didn't actually graduate from Sterling, but it's the only place thusfar in my higher education years that I consider myself an alumni of. Haven't graduated from anywhere yet (go me) but someday...maybe.
I moved to Denver this past may and am living with Ms. Stacy Zerr, who did actually graduate and is doing her thing in grad. school here.
I'm currently working full time as a Leasing Consultant for a Property Management Company, waiting to be a Colorado resident so I can get in-state tuition rates. Trying to get back to the school thing in the fall of '07 for psychology and/or sociology or human services. Attending a phenomenal church (www.scumoftheearth.net).. and yes it's actually called that.
Haven't actually been to the mountains yet (I know, quite pathetic) but maybe someday. They sure are pretty to look at. Enjoying the weather and the people and thinking that Colorado may just be the best place in the world..maybe.
If you're ever in the area (and I've noticed a lot of people are actually in this area) come say hello to me, or stacy, or both of us. - 2006-10-19
Cindy Ruch (Communication)
Hey guys, wanted to leave an update but first, CONGRATS JOSH AND LAUREN! I'm in grad school pursuing the MBA. Hopefully will have that in June. Hopefully getting a new job as a Background Investigator which should be great. Eric and I are still together but that's all for that. Hope you're all doing well! - 2006-10-01
Lauren Calkins (Shores) (Business Administration)
Hi Everyone! Just wanted to update you all and let you know that Josh and I got married! We tied the knot on August 11, 2006 and are now living in Fort Collins, CO. He's attending CSU and I have a job in Human Resources at a local pharmacy. Hope all is well with you! - 2006-09-14
Emily Ryan (Exercise Science)
Hey y'all, its been awhile. After graduating from Sterling I went to EMT school and graduated in December. I am currently working as an EMT in Aurora, CO. I know it's crazy but I am now taking more classes to eventually go to paramedic school. Not married or anything like that, just mostly working. If you are ever in Denver or northern Colorado, give me a call or whatever and come by. - 2006-09-09
Jammie Karline (Behavioral Science)
Nathan Karline and I (Jammie Clark) were married June 3, 2006. It was a short and wonderful wedding. We also just became involved in a buisness in Richfield, MN were Nathan is making his dream of a computer buisness a reality. If you would like more updates and reconnection with people from Sterling, check out Sterling's Myspace at http://schools.myspace.com/index.cfm?fuseaction=schools&schoolID=1747&sh... - 2006-07-14
Chad Hensley (Religion & Philosophy and Christian Education)
My wife, Elizabeth, and I would like to announce the arrival of our first child, Elaina Grace Hensley (meaning: "God has Answered with Grace"). She was born at 6:04pm on May 21, 2006. Weighing in at an even 7 lbs and 19 inches from head to toe. Mom and baby are doing great. - 2006-05-23
Elizabeth Ziegler (Theatre Education)
Hello Everyone! Hope all is going well almost a year after graduation! Matt and I are down in Liberal, Ks. I swore that I would never go to western Kansas, but God is ultimately in control and loves to play these kind of jokes on me, so here I am. Surprisingly enough, we are loving it! Matt is teaching 6th grade and coaching football, basketball and track. I am teaching high school theatre and directing in facilities that are too nice for words! (For all you theatre majors out there, I have a brand new $250,000 sound and light system that is amazing!) Anytime anyone is in the area, give us a call, we'd love to see you!
- 2006-03-08
Robert Fletcher (teatro)
hello...hello...i swam to the light and this is where it got me...i miss my dorm room...and my uncomfortable bed...though i love marriage...and i also miss my friends...where are they? - 2006-02-14
Jammie Clark (Behavioral Science)
Most of you know that Nathan Karline and I are engaged. He surprised me two days before graduation. Our wedding is planned for June 3 of 2006 in Clearwater, Kansas.
I will be furthering my education in Sioux Falls, SD. I am pursing a master's degree in Marriage and Family Therapy. The school seems very much like Sterling in its approach to education. I think I will be very happy there. I start fall of 2005. - 2005-07-20
Tarah Colvin, ( Alumni Director )
The following "words of wisdom" were given for SC underclassmen by the Class of 2005 at their Senior Breakfast on May 13, 2005.
•Realize that as bad as dorm life may seem, that close community is something you'll miss as soon as you no longer have it.
•Contrary to popular belief, good ol' "Al" likes them. He thought they were imaginative and creative.
•Nap every chance you get!!!
•Girls are like an emotional rollercoaster because there are so many ups and downs!
•When in Campbell know you're the best.
•When in the theatre. Caster – more than a word, a way of life.
•Live life like Cooper Hall. When you get old inherit a lot of money and start looking really, really good.
•Pranks are bad! Don't do them, because people will call you mean and nasty names.
•Dear SC Students, You have a wonderful opportunity to earn an education at Sterling. Sterling allows you to explore yourself and discover your gifts. Maximize this opportunity while you have it.
•Hang dry your clothes. It makes your room smell good and saves a lot of money.
•If you have problems sleeping in class…try bringing coffee ~ or a pillow.
•Just because you got to college doesn't mean you become wise.
•Cheyney's are fun but troubling.
•Wear flip-flops in the shower!!
•Make sure that nobody is allergic to grass when you are trying to pull a "harmless" prank. Got milk?
•Don't eat yellow snow.
•Sorry, but the Library, Culbertson, and the Cafeteria have already been done…think of something new….
•You gotta take the good with the bad as Andy Wesner always says.
•You can't ride two horses with one behind!
•Make priorities. Ignore them. Refreshing!
•I have fought the fight, I have finished the race, and I have kept the faith.
•www.scor.sterling.edu
•Study for exams before the night before.
•Become one with the road – follow the twist of the road and return happy.
•Don't drink the water!!!
•Just Febreeze it!
•Don't become friends with Filipinos!
•Pick one dorm, and stick with it! Don't flip flop dorms like I did 4 times!
•Don't worry about getting straight A's. In the real world, no one cares.
- 2005-07-12
Kate Wise (Theatre)
Hi! As of March 7, I am employed by the Crown Uptown Dinner Theatre as their costumer (offically the "Wardrobe Director"). It is wonderful, frustrating, overwhelming, fulfilling, and lots of other things! If you ever get the chance, feel free to stop by - I will be in the tiny buiding with the green door across the alley! The website I included with this message is a group message board that Christine Thomason and I set up to keep in touch with friends from SC. You can take a look at it, and if you want to join, drop me an email, and I can extend an invitation for you to join. I hope everyone is well, and I'd love to hear from you (yes, YOU!) - 2005-04-22
http://groups.yahoo.com/group/sc_bunch