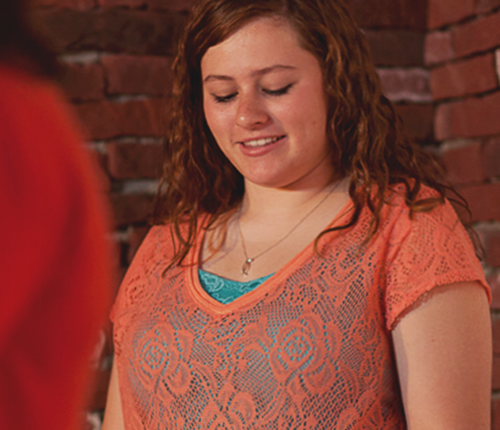 Our Stories - Caitlynn McCreight
Caitlynn McCreight came to Sterling College knowing exactly what she wanted. She planned to major in Christian ministries and picked up a concentration in youth ministries and a minor in biblical studies along the way.
"That was what I wanted – a Christian school, not just a Christian school in name only that had no religion majors, but I also didn't want a Bible college. Sterling is going to give me a degree and practical experience. They are very oriented on preparing me and putting me on the field through service components and internships."
While at Sterling, Caitlynn has served as a resident assistant in McCreery Hall and on the chapel praise band. She leads a small group at a neighboring church and was part of the summer 2013 Team Mediterranean mission trip.
Caitlynn is engaged to Jonathan Burnaman '14, who now works as a youth pastor in Kansas City. Caitlynn plans to minister as a youth pastor and serve in inner city ministries with Jonathan after she graduates.
"Jonathan is the definite highlight of my time at Sterling. My best memories have to be from the opportunity to meet him and to work with him and the others in Ministry Teams."
As with many, Caitlynn has grown both mentally and emotionally through her time at Sterling College. "I feel like my spiritual walk with God has been challenged, and I have been offered so many opportunities to expand spiritually. The encouragement from my professors has been very important and helped me push myself."